Join Now & Pay Nothing until 2016!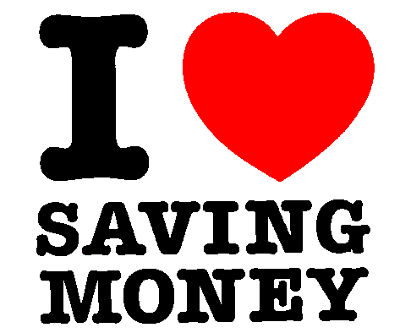 Join Coffs Coast Health Club before the end of December and PAY NOTHING UNTIL 2016! That means no joining fee & no membership payments until January SAVING OVER $200! 
We all know it can be hard to motivate yourself to exercise during party season but it's a hell of a lot easier if you're doing it with someone. Training buddies can help keep you accountable, motivate you, keep you on track & provide social relief while working out. If there is ever a time to keep up your training, burn those excess party calories or start on a new workout regime it's NOW! 
The offer is only valid to the first 50 people that join on any 12 month membership from Tuesday 1st December though, so move fast…
Call Chris at our Toormina club on 6658 6222 or Call Lee at our Moonee club on 6653 6122 to secure your membership today.
SHARE THIS OFFER with everyone & remember to tell them to let us know you referred them, so you can get 2 WEEKS FREE.
New Summer Timetables Are Here!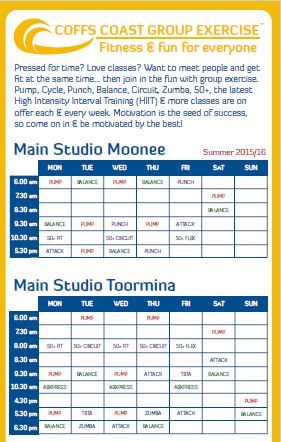 Our new Summer Timetable begins on December 1st. You asked and we listened…. 
Our new club opening hours at TOORMINA on a Sunday are 4–7pm with PUMP now starting at 4.30pm and BALANCE starting at 5.30pm. This leaves more of your Sunday for enjoying the beautiful outdoors and sunshine before heading in to the club for a fantastic workout in cooler conditions over Summer.  
 We have also made some great changes to our timetable at MOONEE and have brought all of our 6pm classes forward to 5.30pm. This means that you can enjoy ATTACK on Mondays, PUMP on Tuesdays, BALANCE on Wednesdays and PUNCH on Thursdays at the great new start time of 5.30pm to get you home sooner.  
 Due to popular demand, we have also added extra PUMP and BALANCE classes to our early mornings. We now have PUMP at 6am on Mondays, BALANCE at 6am on Tuesdays, PUMP at 6am on Wednesdays, BALANCE at 6am on Thursdays and PUNCH at 6am on Fridays. This creates a fabulous synergy to our 6am classes and gives you all more of what you LOVE!
 Grab a new timetable next time you are in the club or look it up online at www.coffscoasthc.com.au
Meet Our New Exercise Physiologist for FREE!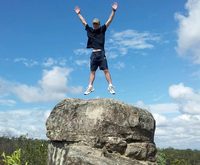 Too often these days medication seems to be the first option for managing chronic health problems. However, a lot of the problems we see can be well managed with tailored exercise from an Exercise Physiologist. This includes overcoming persistent pain caused by injury or overuse, improving your heart health, rehabilitation following a heart attack, controlling your diabetes or preventing the onset of diabetes for those at risk or maintaining function with neurological disease such as Parkinson's. By reducing your reliance on medication through regular exercise and working with your doctor and other health professionals, you can reduce the pills you need and be more active, happy and healthy. 
Daniel has recently returned from volunteering in Sri Lankan orphanages to join our collaborative health care team at both Toormina and Moonee and has started working closely with our physios, massage therapists, personal trainers and local GPs to help you exercise safely with the right support, advice and motivation to reach your health and lifestyle goals.
If you or anyone you know fits in to any of the categories above and would like a Complimentary Consultation with Daniel to assess your individual needs simply call 1300 27 37 47 and book in a suitable time. Call and book soon though because Daniel only has 25 Complimentary Consultations to give away in December. First in first fixed!
2015 Members & Guests Christmas Party Wrap!


Thank you for joining us for a night of fun, frivolity, good food, great company and fantastic music… at our Annual Members and Guests Christmas Party. We all had a fabulous night and can't wait to do it all again next year! A big thanks to Spare Chef Catering for the yummy food, the Sawtell Surf Club for the awesome venue, Ben Francis for the amazing tunes and our member and friend Maria Edwards for the divine cakes!
Our three big awards this year were won by: 
Member of the Year 2015 – Dianne Scanlan
Team Member of the Year 2015 – Simone Saunders
Most visits to the Club for the Year – tied between Dianne Scanlan and Vanessa Johnson with 268 visits!
Please congratulate these very well deserved winners next time you see them in the club and check out the photos on Facebook here… 
Still can't quite believe Tommy Franklin decided to crash the party later that night because he could FEEL the music & the VIBE while he was having dinner on First Avenue…
Christmas Hampers Available at Reception!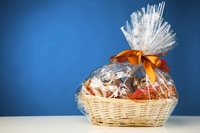 Christmas time is right around the corner and Coffs Coast Health Club is feeling festive! Due to popular demand this December, we are creating gift hampers at heavily discounted COST PRICES, ranging from $10 to $99. 
These hampers will be perfect stocking fillers, secret santa gifts or simply just because! Come in and see our large range of pre-made hampers or have reception put one together for you while you workout.
Kids Club Christmas Party!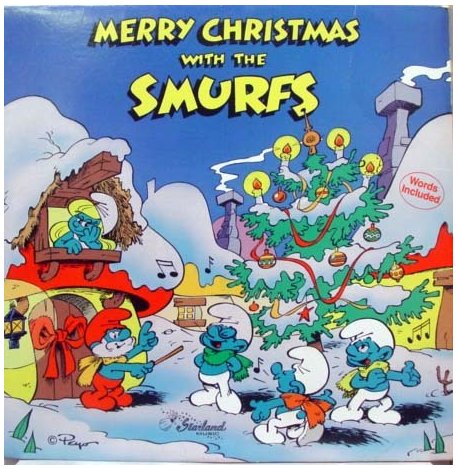 The Coffs Coast Kids Club Christmas Party is on again at TOORMINA this year! Book your children in to join their friends and our fabulous child minders for the morning on Saturday the 12th of December.
When:   Saturday 12th December
Time:    7.15am until 10.45am
Where:  Kids Club
Cost:     Only $5 per child
 The party includes;
•  Access to Spring Loaded from 9.30am until 10.15am
•  Healthy fruit sticks and snacks
•  A Christmas Show Bag
•  Arts and Crafts
•  A visit from our SMURF
 Bookings are essential at reception before the 10th of December. Call 6658 6222 or pop your kids on the list when you are next in the club.
50+ Classes Christmas Lunch!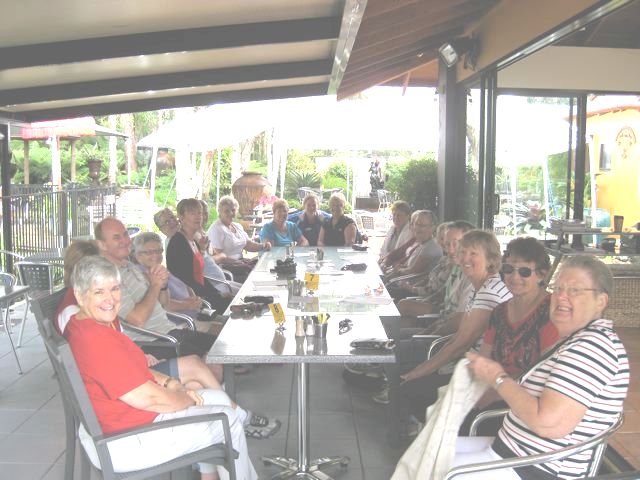 An annual highlight on our calendar is Christmas lunch with our most experienced members. Like a fine wine, they just keep getting better year after year. The more the merrier! See you there…
When:     Thursday 10th December
Time:      11.45am
Where:    Sawtell Golf Club, Sawtell
Cost:       $25
Bookings and payment are essential at reception before the 9th December. Call 6658 6222, or just pop your details on the list when you are next in the club. If you require a lift to the event or you have any special dietary requirements please let Jacqui know on 0421 971 155.
We have also arranged a Secret Santa so please bring a small wrapped $10 gift for our Santa Bag.
Happy Healthy Inspirations Christmas!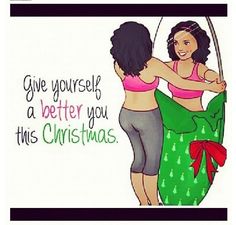 At Healthy Inspirations Coffs Harbour this year we have lost a lot. Lost a lot of body fat, lost a lot of kgs and lost a lot of centimetres! Its been a very successful year for our Healthy Inspirations members and coaches with truly great success stories every month. Only a few months ago we launched Healthy Him which now sees us being able to offer the men in our lives the opportunity to shed those unwanted kgs and shape up too.   
Remember this festive season to party smart by mixing your spirits with low joule soft drinks or soda water, so you can reduce the overall kj intake of a drink by at least half. Alternate your alcohol with a tall glass of water and most importantly don't unconsciously pick at those snacks while drinking. Maybe you could move away from the snack table and find some mistletoe to stand under instead. 
Merry Christmas to all of our current, past and future weight loss clients and we are looking forward to helping you with your weight loss goals come January 2016! Simone, Leslie, Sheree and Jacqui.
Kickstart Your 2016 with the Gift of Health!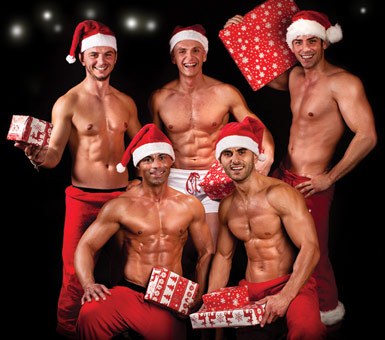 Who do you know that could do with a bit more motivation, inspiration, variety and results in their weekly workout regime? Is it you that needs it? Personal Training is simply the fastest way to achieving goals in the entire health and fitness industry.
Our Coffs Coast Health Club Personal Trainers have decided to keep the Christmas joy of giving going by extending their offer of 3 x 30min Personal Training Sessions for ONLY $99 until Christmas Eve. 
The perfect option for a Christmas Gift Voucher for your friends or family members, makes it easy for you and awesome for them. This great deal won't be offered again for a while so make sure you get in early and purchase yours through reception today. Give the gift of health this year! 
Cracking Christmas Property Offer!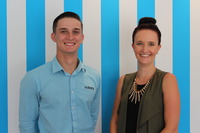 As you may have noticed, Matt from reception fame recently completed his traineeship in Small Business Management with us and has since left to learn the ropes of the Real Estate industry from big sister Kendall.
Kendall has a natural flair for Real Estate, boasting over 10 years experience in the property industry. Starting out as a property manager and now a fully licensed real estate agent and qualified auctioneer, she brings her approachable demeanour and energetic personality to every property she lists. 
Since Kendall and Matt love all the members at Coffs Coast Health Club, they wish to offer you a free market appraisal and also a free professional photoshoot and floorplan valued at over $300. This offer is valid to any member or guest that lists their house for sale with the Devine Team before the 31st of January!
Contact Kendall directly on 0437 775 485 or at kendall@nolanpartners.com.au or Matt on 0412 326 008 or at mattd@nolanpartners.com.au
Short Term Workout Options for Friends & Family!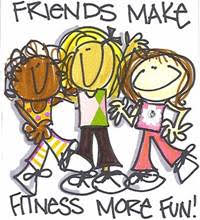 Do you have friends or family that are in town during the school holidays? Would you like to save them some money & get them working out with you? Well due to popular demand we are now offering some short term workout options for them…
Single Visit – adult only $15, student/baby boomer only $10, incl access during all supervised hours
Week Pass – adult only $29, student/baby boomer only $19, incl access during all supervised hours
Summer Holiday Student Membership – only $14 p/w min.4 weeks, incl access during all hours 24/7. The 24/7 access keytag must also be purchased for $29 at time of joining (SAVE $149)
Simply see reception or call 6658 6222 to take advantage of these offers for a limited time.
———————————————–
Holiday Period Opening Hours!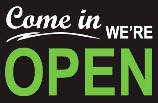 The team at Coffs Coast Health Club wish you & your family a safe, relaxing & fun filled holiday period. There will be no classes or childminding from Christmas Eve 24th until New Years Day 1st in TOORMINA but everything will be as normal before & after this period.
OPEN      Xmas Eve Thu 24th 5.30-10.30am 
Closed     Xmas Day Fri 25th, Boxing Day Sat 26th, Sun 27th, Mon 28th
OPEN      Tue 29th 5.30-10.30am & 5.00-8.00pm
OPEN      Wed 30th 5.30-10.30am & 5.00-8.00pm
OPEN      New Year's Eve Thu 31st 5.30-10.30am
Closed     New Year's Day Fri 1st
Don't forget that all 24/7 members will be able to access the club at anytime to workout when they want. See reception to upgrade to 24/7 today for only $2 per week.
Christmas Gift Vouchers Are NOW AVAILABLE for:
~ Membership ~
~ Massage Therapy ~
~ Personal Training ~
~ Physiotherapy ~
~ Exercise Physiology ~
~ Merchandise ~
~ Weight Loss Programs ~
~ Our full range of Natural Supplements ~
All amounts are catered for and are available at reception in both Toormina 6658 6222 and Moonee 6653 6122. Call in advance to organise yours and collect it when convenient or we can even mail it on for you.