"Empowering the Coffs Coast to be the happiest & healthiest community in Australia"
#strongertogether   #fitnessnfun   #coffscoasthealthclub
Exclusive Worlds Best Health Supplements HAVE ARRIVED!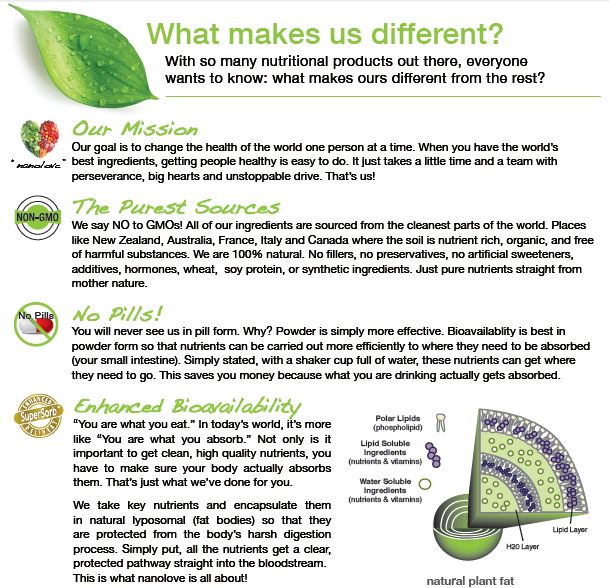 Our quest to find the healthiest all natural supplements on the planet took us overseas earlier this year and it may have taken us six months to organise it but finally they have arrived. We tasted and researched over 100 different products before we decided who we would align our brand with. We are now pleased to announce that we hold the exclusive license on the Coffs Coast for the Nano range of products from BioPharma Scientific.
Their patented SuperSorb® delivery system allows your body to absorb the maximum amount of the nutritional value for better results, guaranteed. In addition, all of their products are non-GMO, organic, and 100% plant based with absolutely zero synthetic ingredients. They are based on new, scientifically-advanced, physician grade formulas with the highest quality ingredients sourced from the cleanest parts of the world.

Let's just say their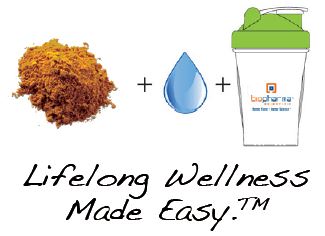 products do all the talking for themselves.
BioPharmaSc's four most popular products are NanoGreens, NanoProtein, NanoEPA Fish Oil and NanoLean. They can now be purchased through reception individually or as a four pack for 5% OFF.
Did you know? Each serve of NanoGreens has the equivalent of 10 serves of organic fruit and vegetables! Have a chat to your trainer about which products are most appropriate for your needs.
—————————————————
Member Appreciation Day Was Fantastic!
Thank you to everyone that participated last month on Member Appreciation Day. The classes, the events, the offers & the atmosphere around the club was amazing.
We still have a number of Foundation Member gifts for collection at reception,
so if you were a member on 31st October 2009 & are still a member now, please see the reception team to collect your gift.
The feedback was so positive on the day that we will be making it an annual event.
Days like this are a true testament to the quality of our Coffs Coast Health Club community.
—————————————————

Last 2014 Personal Trainer Course STARTING SOON!

The Australian Institute of Personal Trainers is proud to introduce their NEW Certificate IV in Fitness – Complete Personal Trainer and Diploma of Business qualifications package.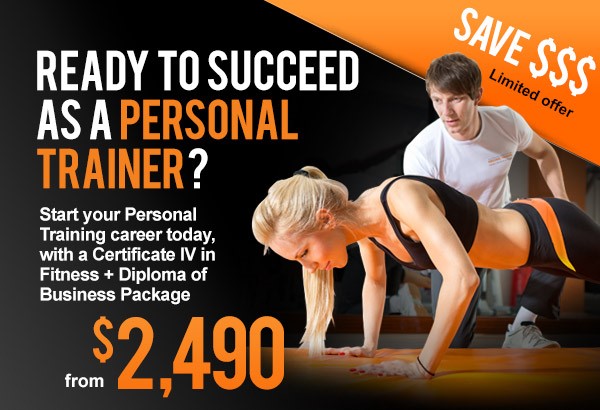 Start a career as a Personal Trainer and gain the necessary skills to run and manage your own successful fitness business.
The Certificate IV in Fitness – Complete Personal Trainer qualification will allow you to gain hands-on practical experience while being able to complete the theory component online and in your own time.
As part of your qualification package, you will also complete the Diploma of Business building on the units you completed within your Certificate IV in Fitness and will help you to develop your skills across a wide range of business functions including managing your own business through to being a program coordinator or business manager within a larger business.
The Diploma of Business is VET FEE-HELP* approved, so you can study now and pay later – with no time lost!
Contact Tracy Welsh, your local campus manager directly on 0429 695 096 for further information.

—————————————————
Short Term Workout Options for Friends & Family!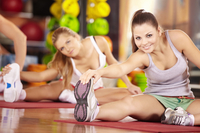 Do you have friends or family that are in town during the school holidays? Would you like to save them some money & get them working out with you? Well due to popular demand we are now offering some short term workout options for them…
Single Visit – adult only $15, student or baby boomer only $10, incl access during all supervised hours
Week Pass – adult only $29, student or baby boomer only $19, incl access during all supervised hours
See reception or call 6658 6222 to take advantage of these offers for a limited time.
———————————————–

Kids Club at FIA World Rally Championship!

The FIA World Rally Championship is coming to Coffs Harbour and Coffs Coast Kids Club will be in the Kids Zone which is part of the FREE fanzone site at the Coffs International Stadium.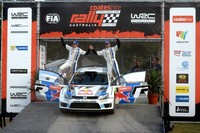 Among all of the awesome rally events there will also be Kids Yoga and Kids Zumba taking place, Smurfs to play with and lots of Coffs Coast Health Club balloons being given out.  
Saturday: KIDS ZUMBA at 11.30am, KIDS YOGA at 12.15pm,
KIDS ZUMBA at 1.00pm & KIDS YOGA at 1.45pm.
Sunday: KIDS ZUMBA at 11.30am & KIDS YOGA at 12.30pm.
Come along, say hi & have some fun!
———————————————–

Attack that Summer swimsuit!

Spring is the perfect time to work on your health and fitness as the warmer weather gets you motivated and inspired to get on track before summer.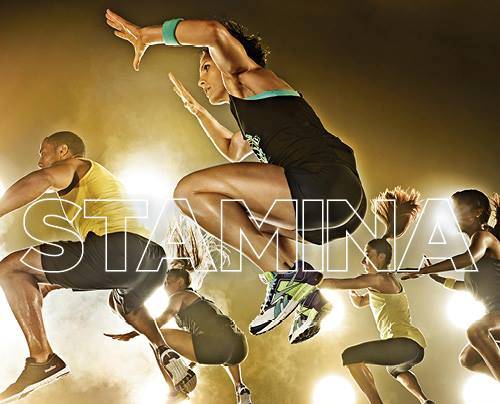 Why not try a class that is guaranteed to get you fitter, stronger, leaner and healthier? 
ATTACK is the high energy sports inspired cardio class that builds strength and stamina and it is on our timetable on Wednesdays at 6.30pm, Thursdays at 9.30am, Fridays at 5.30pm and Saturdays at 8.30am. 
There are options to suit everyone so that you can work within your limits and succeed. Give it a try today!
Help Simone Ride To Conquer Cancer!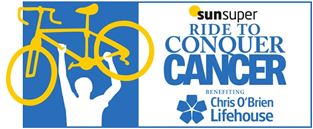 Please help our very own Weight Loss Coach, Childminder & Personal Trainer Simone raise funds for her Ride to Conquer Cancer, a 200 km ride over 2 days, with funds benefiting Chris O'Brien Lifehouse Cancer Research at RPA
There will be a delicious 2 course lunch and a silent auction to assist with getting Simone to the start line.
This will be held on Saturday 20th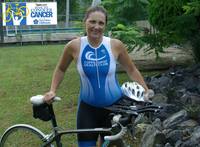 September from 12:00 pm to 2:00 pm at Surf Club Restaurant & Bar. The cost is only $35 per head and with some great lucky door prizes and raffle tickets on offer. It will be a fun event!
We are asking everyone to bring something "new" for the silent auction table. You can bring more than one thing if you like, but we'll have everything set up on the deck for bidding to take place. All items will start at a reserve price of $10.  

Join in a 12 week Classical Pilates Group Class with a modern twist and reap the rewards.
Pilates dramatically transforms the way your body looks, feels and performs. Give Jacqui 30 minutes of your time once a week and she will give you the tools to help you build your strength without bulk, make you more aware of your body than you have ever been, improve your posture,
your grace, your flexibility and flatten your stomach in 12 weeks.
$20 a week will be money worth spent to learn valuable mind and body skills that will last you a lifetime.
First class is FREE.
When:     Starts Wed 3rd September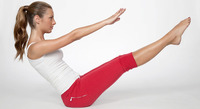 Time:      10.00am – 10.30am
Where:    Upstairs Circuit & Boxing Studio
Cost:        $20/week
Register:  Reception on 6658 6222 or Jacqui directly on 0421 971 155 or via jacqui@coffscoasthc.com.au but be quick as there are only 7 spots available.
———————————————–
12 Week Body Makeover Challenge!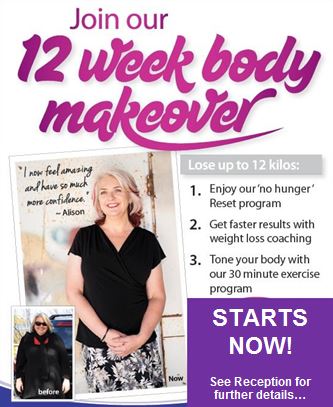 From just $20 a week, Healthy Inspirations are offering you the opportunity to transform yourself before Summer. Reveal the new summer you by taking part in our Body Makeover Challenge.
Here are the top 5 reasons to join the challenge:
2.  Easy No Hunger Reset Program
3.  Get Accountability with One on One or Group Body Makeover Coaching
4.  Summer is only 12 weeks away
5.  The winner receives a Total Makeover to complete the transformation
When:       Starts Monday 1st September
                 Ends Sunday 30th November
Register:   Call or drop in to see Simone 0402 202 864 or Leslie 0423 284 421 in the Healthy Inspirations office
Kids School Holiday Massage Sessions!

Book your kids into our School Holiday Massage Sessions, so they can learn the basics of massage while you have your workout. Research shows that children that practice massage become calmer, more concentrated and less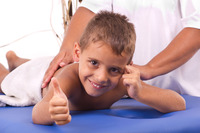 aggressive – what more could you ask for during the holidays?
When:       Monday 22nd September 5.30-6.30pm and/or
                 Thursday 25th September 9.30-10.30am
Cost:         $10 per child plus $5 if accompanied by a parent
Age:          6-12 years
Register:   Call reception on 6658 6222 or drop in to see Angela 0417 675 319 in the Upstairs Massage Room.
Personal Trainer Traineeship NOW AVAILABLE!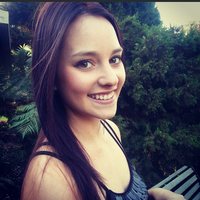 Yes its that time already… Our wonderful Director of First Impressions
Emily Hodgens will be leaving our frontline soon to continue her study at University. 
This means that we will be once again giving one lucky person the opportunity to become a Personal Trainer and gain twelve months work experience in
the regions most awarded health club.
We accept applications from anyone of any age with any background, as long as they have a wonderful work ethic and a desire to service our magnificent members. 
If you or anyone you know is interested in this exciting career opportunity,
please forward this email to them, get them to complete the application form here & drop
it in to reception before Sunday 7th September.
SAVE THIS DATE! Friday 28th November – Members & Guest Christmas Party!

Click here for more information on membership, personal training, weight loss, massage therapy, rehabilitation, group exercise, childminding, privileges card & fitness careers or call us on 6658 6222 for more help.
Invite your friends for a FREE TRIAL & grab yourself a new training buddy!
Sincerely,
Your CCHC Team