"Empowering the Coffs Coast to be the happiest & healthiest community in Australia"
FREE Women's Weight Loss Information Evening!

Do you want to know more about weight loss? How we can help you reset to a new healthier lifestyle? Want to lose weight without feeling hungry all the 
time? Want to work out what works best for your body and why the Healthy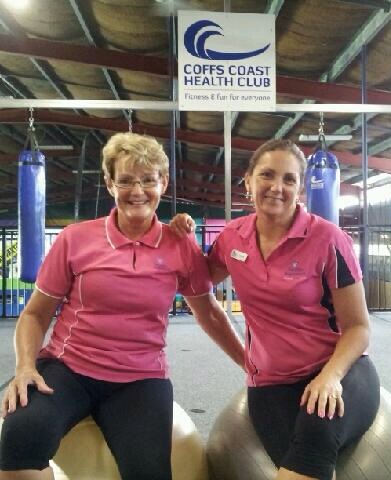 Inspirations program is so successful?
If you answered yes to any of the questions above, come and join the Healthy Inspirations Team as they explain all of this and more…
When:  Thursday 13th February 2014
Time:    7pm
Where: Coffs Harbour Rugby Club (next door to Coffs Coast Health Club)
Cost:     FREE
Bonus:  Everyone will go home with a small gift from the team
The kids are gone now & so are the excuses for why you can't lose weight & live the life you've always wanted.
Take the first step & call Simone or Leslie on 6658 6222 or book at reception for your FREE Weight Loss Information Evening on your next visit to the club.
WIN A FitBit Flex! The latest in wireless fitness technology.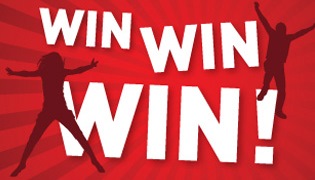 We love hearing your stories and so do your fellow members. If you could motivate someone to live a better quality life, wouldn't you do it?
Well during February we are offering a

FitBit Flex

to one lucky person who reviews our club positively on google+ or facebook and tells everyone their story.
To enter the draw simply 

click here

 rate the club by the stars and leave your story.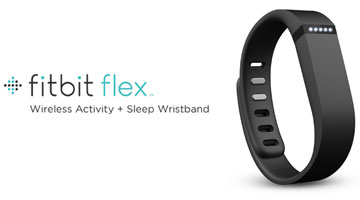 FitBit Flex is the latest in wireless fitness technology to help you achieve your 
goals faster. Make fitness a lifestyle with Flex™. FLEX™ WIRELESS ACTIVITY & SLEEP WRISTBAND. This slim, stylish device is with you all the time. During the day, it tracks steps, distance, and calories burned. At night, it tracks your sleep quality and wakes you silently in the morning. Just check out the lights to see how you stack up against your personal goal. It's the motivation you need to get out and be more active.
——————————————————
Alex Lawrence Has Arrived To Help With Your Rehabilitation Needs!
Alex is our NEW onsite Exercise Physiologist (EP) and graduated from the University of Gloucestershire in England with an Honours degree in Sports Science. Upon graduation he relocated to Australia, where he 
became accredited with Exercise and Sport Science Australia (ESSA). He

provides physical activity and behavioural change support for clients with conditions such as cardiovascular disease, diabetes, osteoporosis, depression, colon and prostate cancer, arthritis, chronic lung conditions and other many other health conditions. He also treats at risk clients with chronic musculoskeletal injuries like back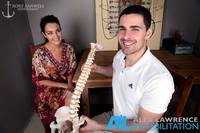 pain or at risk of developing such a condition and requiring an exercise rehabilitation program to improve physical function or mobility.
Alex works as part of your health care team (general practitioner, physiotherapist, nutritionist, exercise physiologist, personal trainer & health club) to plan and manage treatment for these conditions. He works with private clients as well as those that receive rebates from Enhanced Primary Care (EPC) plans available from your general practitioner, workers compensation, department of veterans affairs, medicare and private health insurance companies.
Call Alex on 0432 563 516 or email info@alexlawrencerehabilitation.com to book your first appointment today.
——————————————————
Springloaded Trampoline Park is Here!

Why would you go anywhere else? It's all here under the one roof. Pop the kids in for some fun trampolining and you can head in for a fun workout. Everyone's a winner!
Schools back and that means the Term 1 Programs are underway. Enrol now for Kindergym, Kinderspring, recreational to competitive Gymnastics, beginner to advanced Trampolining and more! Click here to see the latest timetable on facebook. 
Call now 6658 7188 to book.
——————————————————
Have You Tried a Group Exercise Class yet?

We have over 40 classes for you to choose from each week & here are the top 5 reasons why they are so popular…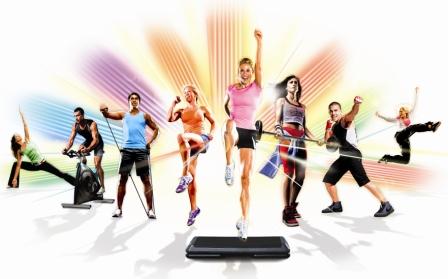 1. It Saves Time: Check the timetable, choose your class, book it in to your day and make it happen.
Classes start and finish on time, allowing you to get in, exercise and get out with minimal interruptions. 
2. It Saves Money: All timetable classes are included in your membership and you can do as many as you like each week. No need to pay extra to have the most experienced and most motivating instructors all under the one roof. The benefits you gain with classes also save you money on health care, as people who workout are far less likely to get sick and also recover quicker.
3. It's Safe: Whether starting out or continuing on, you want to feel safe. All of our Group Exercise Instructors are experts in their particular class type. These instructors both explain and demonstrate what needs to done and how it needs to be done. There are many different levels in each class to cater for all fitness and coordination levels and you can discuss you individual needs with your instructor before and after each class for further piece of mind if you like.
4. It's Social: Group exercise classes are a great way to meet like-minded and like-motivated individuals. You'll find you share common goals and interest which can be a great motivator to work hard in class and create more accountability for coming back week after week. Many great friendships have started over a pump bar
5.
It's Motivating:
 Having an awesome instructor and fantastic music encouraging you to push harder helps to take your fitness to the next level. Most people don't workout to their optimal level by themselves, so by placing yourself in a motivating environment, you can be the best you can be. The excitement and energy in the room helps you forget you're even working out
Come on in and try one out this week. Bring a friend for extra support if you like. See you there…
——————————————————
FREE Fitness Careers Information Hour!

Live your dream in 2014! The fitness industry is booming. With an increased focus on health and fitness there is unprecedented growth and demand for high quality personal trainers and fitness professionals.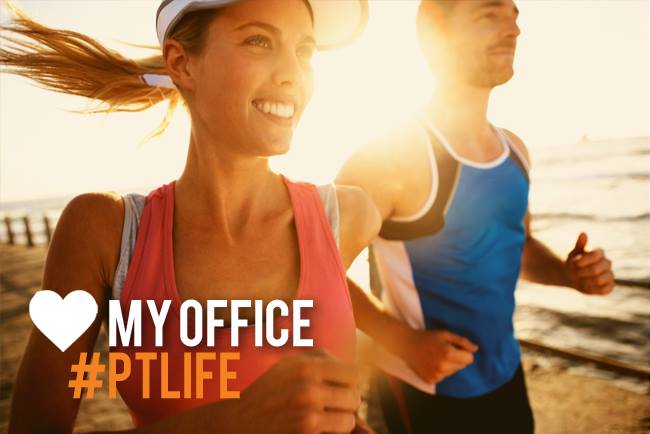 The FREE Fitness Careers Information Hour will cover the career opportunities within the fitness industry, how to get involved, and what it takes to be a success. Listen to Personal Trainers and local Campus Directors, Steve Marquette and Tracy Welsh engage you with how they became immersed in living their passion as personal trainers and business owners and how you can do the same.
Do something you're passionate about, help people achieve their goals &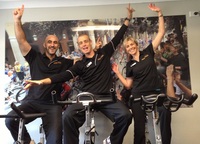 kickstart your career in fitness!
When:    Wednesday 5th February
Time:      6.20pm for a 6.30pm start
Where:   Coffs Coast Health Club
Cost:       FREE
How:       Call or SMS Steve 0431 077 417 or Tracy 0429 695 096 or email them via

coffscoast@aipt.com.au

to book your place
NEXT LOCAL PERSONAL TRAINERS COURSE STARTS 26th FEBRUARY! We only enrol a maximum of 15 students at any one time and this course is already over half full, so call Steve or Tracy or email them at 

coffscoast@aipt.com.au

 for further details & to secure your spot as places are limited.
——————————————————
Another Benefit of Being a Coffs Coast Health Club Member!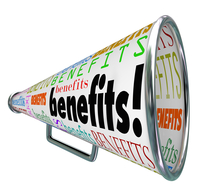 Save thousands of dollars each year by using your membership keytag at selected local businesses around town. Our privileges card has been popular for the past few years and 2014 will be no different.
Click here for an entire list of participating local businesses but a sample of those on board are: A&S Pest Management, Captured with Love Photography, Clarke's Stationery, Toormina Post Office, Doug Beedie Tennis Coaching, Harmony Store, Healthy Mobility, Isles Park Motorworx, Jr. Superstar Sports, Northern Beaches Carpet Cleaning, Parrys Jewellers, Sabai-Beyond Traditional Beauty Therapy and Savvy Life Strategies.
Members simply need to show their current membership key tag at these businesses to receive the offer they are providing. If you run your own business and would like to increase your sales or if you are an employee that thinks your boss would love the idea, simply contact jacqui@coffscoasthc.com.au for further information.
——————————————————
Buddy Personal Training for Valentine's Day!

Welcome back to the Personal Training Team Jacqui Jarratt! After a short time away for child birth and now raising little Flynn, Jacqui has made herself available for a limited number of Personal Training sessions per 
week. Jacqui's specialties are Pilates, Core Strength, Woman's weight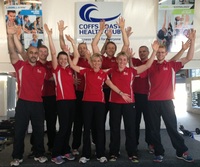 loss and generally making you feel fantastic. Jacqui has brought herself back towards her own pre baby fitness, is now teaching her regular classes and doing the hard yards back in the gym too. If you are interested in doing some sessions with Jacqui, you can discuss your needs with her on 0421 971 155.
Valentines is coming soon and what better way to feel connected with your significant other than sharing some buddy training with them? We don't mind who your significant other is either… For some it is their partner but for others it can be their sibling, work colleague or best mate. 
Until sold out, our Personal Trainers are offering 4 x 30min buddy sessions to any couple for ONLY $145! That is a massive saving but be quick because each trainer can only provide this special offer to 3 new couples.
Now is the time to get fighting fit, so contact Glen our Personal Training Manager on 0411 037 097, to discuss your needs, answer your questions & organise the best trainer for those needs.
——————————————————
Join In The Fun At Sawtell Summer Sessions!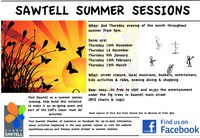 First Avenue will come alive after dark when The Sawtell Chamber of Commerce host the 'Sawtell Summer Sessions'. Over the summer months, First Ave will be the home of entertainment, shopping and great food.
The Smurfs and Carla from 

Coffs Coast Kids Club

 will be there as well, so bring the whole family and enjoy a great night out with your local community on Thursday 13th February.
——————————————————
Everyone Loves To Feel Kneaded!

Its the month of love, so Angela is offering a super special on massage therapy for Valentine's Day.
Buy 2 x 60min massage sessions and receive 50% OFF your second one.
SAVE $37.50!That's one massage for you and one for someone special or be kneady and greedy and use them both on yourself.
We won't tell anyone because at Coffs Coast Massage Therapy we've got your back!
BOOK NOW by calling reception on 6658 6222 and mentioning the "Feeling Kneaded" special but be quick as we only have 20 available.
——————————————————
Farewell Keely and Welcome Megan!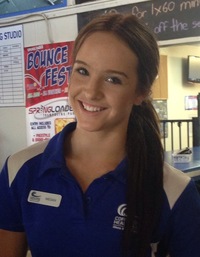 Well the time has come for one of our favourite girls to move on. Keely Ward has been a rock at reception for the past twelve months while completing her Fitness Traineeship and has excelled in her work. Keely is off to the Gold Coast to continue her studies at university and will be studying a Bachelor of Exercise Science and Masters in Physiotherapy. She now moves north as a qualified Personal Trainer and will be leaving a positive impression on those over the border just like she has here in her home town. She will be in and around the club training hard as normal before she physically moves in the next couple of weeks, so make sure you say goodbye when you get the chance. Thank you for everything Keely and we can't wait to see you back here in uni holidays.
 Taking over from where Keely left off is Megan Arkoshy. Megan is an elite sport aerobics athlete and has also been working as our resident Smurf in 2013 before joining Emily as our Fitness Trainee's for 2014. Both Megan and Emily plan on finishing their qualification and wish to start working as a Personal Trainer here in the club. They have been members of the club before coming on board as trainees and understand our people first philosophies to a tee. They are bright, bubbly and full of enthusiasm for the valued members they are now serving, so catch up with them on your next visit and watch them develop in to fantastic Personal Trainers over the next 12 months.

Click here for more information on membership, personal training, weight loss, massage therapy, rehabilitation, group exercise, childminding, privileges card & fitness careers or call us on 6658 6222 for more help.
Invite your friends for a FREE TRIAL & grab yourself a new training buddy!
Sincerely,
Your CCHC Team