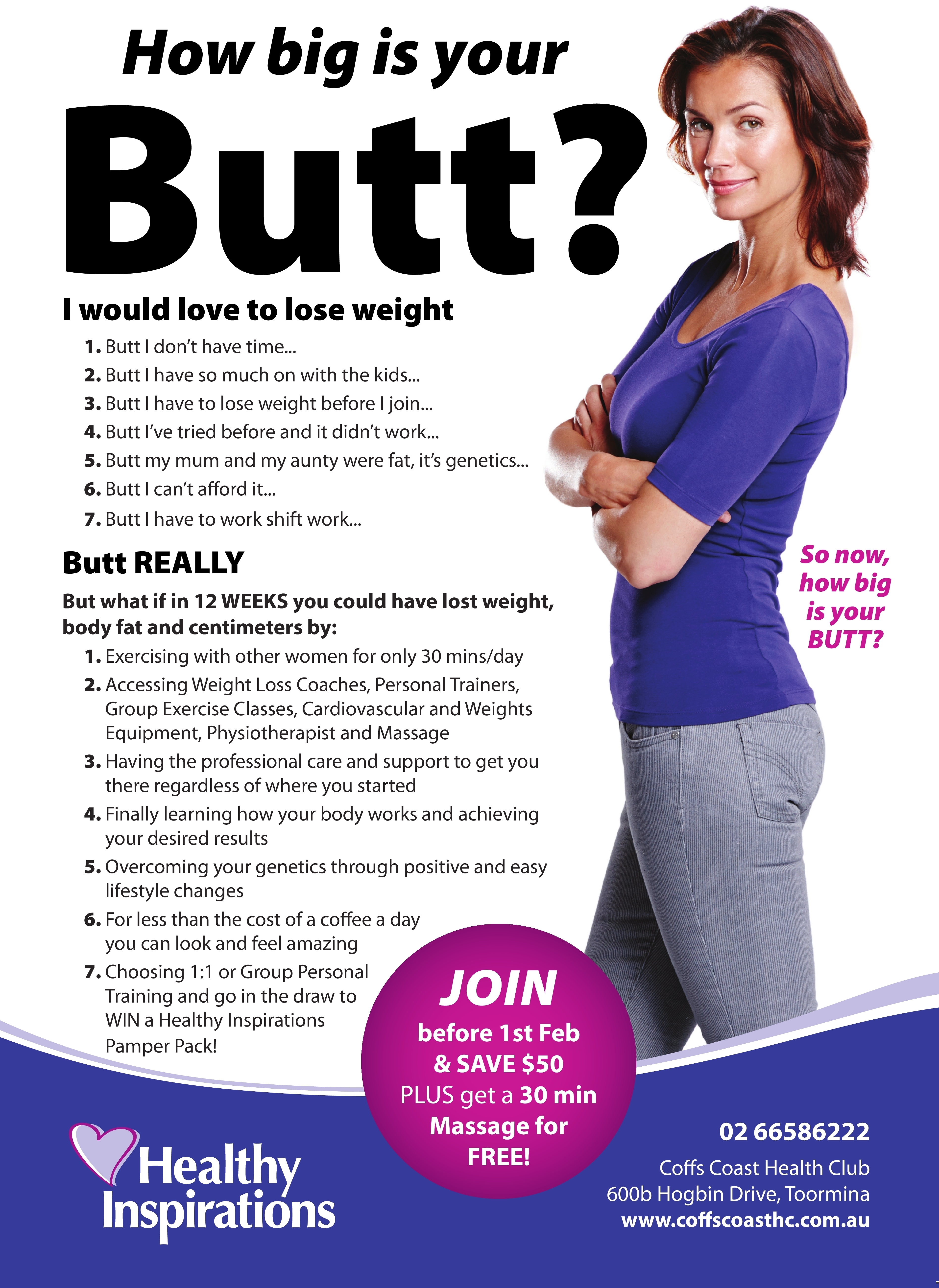 How Big Are Your BUTTS? How Big Do You Want Your BUTTS To Be? From just $20 a week, Healthy Inspirations are offering you the opportunity to Lose Your BUTTS by taking part in our NO BUTTS Challenge!
Here are the top 10 reasons to join the challenge:
5. Get the Easy No Hunger Reset Program
6. Get Accountability with One on One or Group No Butts Coaching
7. Get a FREE 30minute Massage 
8. Save $50 when your join before 1st February
9. Win a Healthy Inspirations Pamper Pack
When:      Get Started Anytime Before Monday 2nd February 2015
                Ends Monday 27th April 2015
How:        Call Simone 0402 202 864 or Leslie 0423 284 421 or drop in to the Healthy Inspirations office. Alternatively you can leave your details at reception on 66586222.
Start Your New Fitness Career in 2015!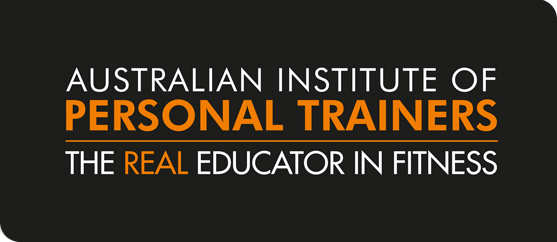 Are you over your job? Do you need a change?
If so, then do something you're passionate about, help people achieve their goals & kickstart your career in fitness!
NEW YEAR SPECIAL OFFER! Become a Personal Trainer & learn how to run your own business at the same time! SAVE $900 when you enrol in the Diploma of Management package which includes:
~ Certificate IV in Fitness – the Complete Personal Trainer course
~ Diploma of Management via VET FEE-HELP
~ AIPT starter kit which includes a Gym Bag, Towel and Work Out Shirt
~ Bonus 12 month Australian Institute of Personal Trainers membership
Act now to have an exciting career that helps keep you fit & healthy. Experience the best hands on practical training available & begin your new 
career today in the regions most awarded health club.
NEW COURSE STARTS FEBRUARY but the sooner you start, the sooner you finish!
Enrolment of 15 students only, so call Tracy on 0429 695 096 or email her at coffscoast@aipt.com.au for further details & to secure your spot as we only have 8 places remaining.
———————————————–
It's Time To Get Back In To Classes!
Our Group Exercise & Childminding Teams have recharged & are ready to help you kick start your New Years Resolutions from Friday 2nd January.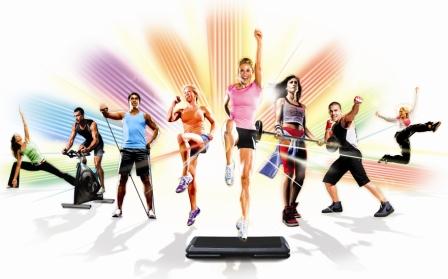 As kids, we loved to get together to play with our friends. As teenagers, our world revolved around our friends; often times our friends dictated our choice of activities. As adults, we still enjoy being active with friends, but don't always feel like we have the time or opportunity to do so. Group exercise provides us with that opportunity to feel young again and be physically active with others. 
Come & join in the fun in 2015 & take your results & enjoyment to the next level. Allow the enthusiasm and energy of the group to help you fuel your workout!
Please remember to book early on 6658 6222 for childminding, as we get pretty busy during school holidays…
Support Someone with Their New Years Resolution!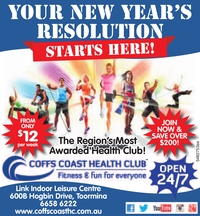 If you or anyone you know joins Coffs Coast Health Club between the 1st & the 18th of January, they will SAVE OVER $200!
We know it can be hard to hold on to your New Years Resolution but it's a hell of a lot easier if you're doing it with someone. Training buddies can help keep you accountable, motivate you, keep you on track & provide a social relief when working out. If there is ever a time to keep up your training, burn those excess party calories or start on a new workout regime its NOW!
We offered a similar promotion in January 2014 but they SOLD OUT in the first 8 days. This offer is again only valid to the first 40 motivated people that join on any 12 month membership, so move fast…
Pass this email on to someone you would like to support, call 6658 6222, email info@coffscoasthc.com.au or just drop in & join up.
———————————————–
Short Term Workout Options for Friends & Family!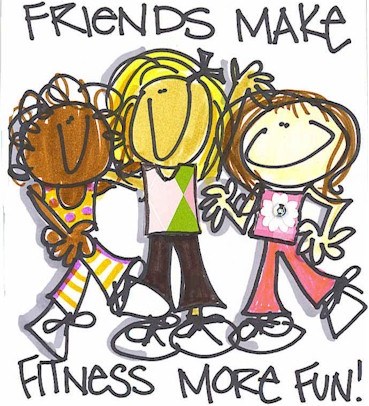 Do you have friends or family that are in town during the school holidays? Would you like to save them some money & get them working out with you? Well due to popular demand we are now offering some short term workout options for them…
Single Visit – adult only $15, student/baby boomer only $10, incl access during all supervised hours
Week Pass – adult only $29, student/baby boomer only $19, incl access during all supervised hours
Summer Holiday Student Membership – only $12 p/w min.4 weeks, incl access during all supervised hours
Simply see reception or call 6658 6222 to take advantage of these offers for a limited time.
Welcome Back Matty!
He started with us straight after school in 2011, he has studied & worked in a number of roles throughout the club but you'll probably remember him best as the friendly face at reception that made it his goal to know everyone that came through the front door. He's spent some time away from the club soul searching but now he's back & ready to make good.
Click here to watch a quick video of his story
& as from Monday 5th January he'll be serving you at reception with a passion to make your day. Welcome back Matty!
Workout With Freedom 24/7 Style!

24/7 workouts have been happening now for over a year & the feedback has been great. Thank you to those of you who have been telling us how it is helping you… 
"I workout at 11pm because I'm too embarrassed to workout in busy times. I am losing weight though & I am determined to workout in busy times in the future." Charlotte R
"I didn't know you had 24/7 access but when I found out, I cancelled in town & rejoined here. I love it!" Roger T 
"My husband works during your staffed times so I come on Tue 9pm, Thu 9pm, Sat afternoons & Sun nights. Works perfectly for us!" Claire H
"I workout outside normal times & get on all the equipment I want, when I want. Its great!" Jason T
We have also done some stats recently & found that the most common times it is used is still 8-10pm weekdays, Saturday afternoons & Sunday mornings. On Christmas Day this year we amazingly registered three times as many workouts as last year at 82 & Boxing Day a staggering 207 workouts. That's great commitment to achieving your goals, well done!
To upgrade to a 24/7 membership & experience the freedom, simply speak with reception on your next visit…
———————————————–
Kick Start Your New Year with a Personal Trainer!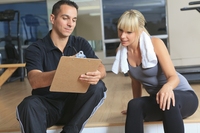 They say you are what you eat, so at this time of the year we might resemble Christmas Puddings a bit… If you want to plod along on your health and fitness journey then train alone and hope. However if you want to supercharge your efforts, maximise your time, enjoy your workouts, look great and feel fantastic – get started with Coffs Coast Health Club Personal Training.
Until sold out, our Personal Trainers are currently offering 3 x 30min sessions to any new client for ONLY $99! That is a massive saving but be quick because each trainer can only provide this special offer to 5 new clients.
January Is The Month To Feel Kneaded!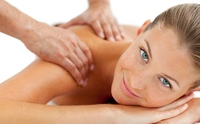 Coffs Coast Health Club Massage loves to promote wellness through massage. They can't wait to get their hands on you and know how nice it is  to be kneaded after the crazy festive season. 
Book in for a 30 or 60 or 90 minute massage and go in the draw to receive the same value massage for FREE in February!  Call reception to book your session today on 6658 6222. 
———————————————–
Australia Day Public Holiday!
The club will be closed on Monday 26th January but will remain open with normal hours, classes & childminding before & after that day. Enjoy your Australia Day, experience the great outdoors & spend some quality time with quality people. 
Don't forget that all 24/7 members will be able to access the club at anytime to workout when they want. You can upgrade to a 24/7 membership at reception today for only $2 per week.
 ———————————————–