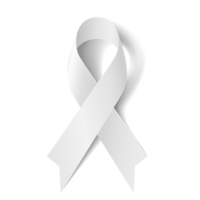 If you or anyone you know joins Coffs Coast Health Club before the end of November they WILL CHOOSE THEIR OWN JOINING FEE! Pay as little or as much as you like with the whole donation going to the white ribbon foundation!

We know it can be hard to motivate yourself to exercise during November but it's a hell of a lot easier if you're doing it with someone. Training buddies can help keep you accountable, motivate you, keep you on track & provide a social relief when working out. That's why we are also giving TWO WEEKS FREEimmediately to any current member that refers a friend that joins. 

If there is ever a time to keep up your training, burn those excess chocolate calories or start on a new workout regime its NOW! The offers are only valid to the first 50 people that join on any 12 month pay as you go membership in 


SHARE THIS OFFER with everyone & remember to tell them to let us know you referred them so you can get 2 WEEKS FREE.
Our Massage Therapists want to Loosen You Up!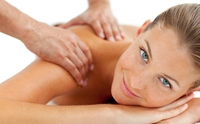 Why try to fight through pain and muscle tightness to try and reach your fitness goals?  Remedial massage can be the solution you need to feel relaxed, loose and ready to enjoy life again.
At Coffs Coast Health Club you are blessed to have the services of Ange and Riana to look after your body and keep you feeling great.  Massage is too often seen as a luxury, rather than important maintenance for the body to keep moving well.  You rarely miss servicing your car as you understand the importance of having it running well – your body is no difference.  It needs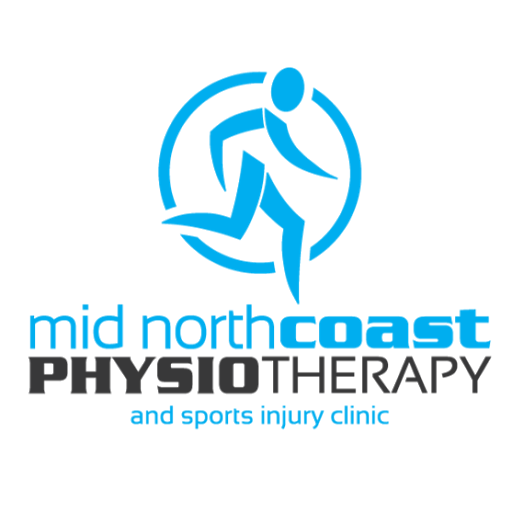 regular maintenance to ensure it is firing on all cylinders, mean you can work, train and play pain free with a lower risk of injury.
Ange has been a much loved member of the Coffs Coast Health Club team in the Toormina club for a long time, providing the highest quality remedial massage to get the best outcomes for her many clients.  You also now have access to Riana Begg in Toormina to provide the same quality service you have come to expect.  Riana has worked with Mid North Coast Physio for the past 12 months since relocating from the South Coast and brings a range of skills in massage, yoga instruction and is currently completing a degree in Health and Rehab Science through Charles Sturt University.  
With this much talent in Toormina – what are you waiting for?!
As a special offer for the first 20 people, you can receive an hour massage for the price of 30mins.  To book, call NOW on 1300 27 37 47 to secure one of these special deals.  You could be pain free and feeling great in no time at all!
Annual Outdoor Balance Class!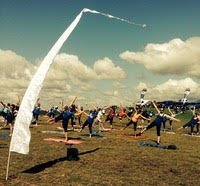 It's that time of the year again when we take Coffs Coast Health Club's Saturday morning Balance class outdoors to Sawtell's Southern Headland.
Last years event was again a huge success with over 80 participants & a beautiful morning to remember. Balance classes are a combination of yoga, tai chi & pilates incorporating strength, flexibility, balance & relaxation exercises. Participating in this class while overlooking the ocean & whales frolicking in the background is a simply amazing experience.
Bring as many friends as possible, a yoga mat or towel, drink bottle, a donation for White Ribbon & remember to dress in white to support this fantastic cause www.whiteribbon.org.au
Who:     All members & their invited guests
When:   Saturday 21st November at 9am, we wanted you to have enough time to get there after the 7.30am pump class
Where:  Sawtell Headland, off Boronia St, Sawtell
As a SPECIAL BONUS, anyone that joins the club on the day can choose their own joining fee (normally $149) & we will donate the entire amount to White Ribbon
Get a Head Start on Your Christmas Pudding!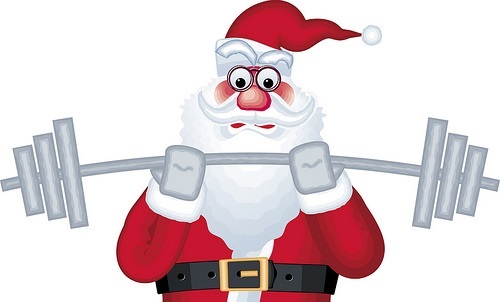 Coffs Coast Health Club Personal Trainers are offering you the opportunity to get a head start on your Christmas Pudding (belly) by taking advantage of their 3 x 30minute Personal Training Sessions for ONLY $99!  
This offer is only available for November and sessions must be finished by Christmas Eve.
Call 6658 6222 or Glen directly on 0411 037 097 to organise your sessions today!
Annual Members & Guests Christmas Party!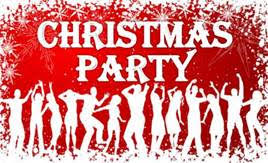 We wait all year for this night! Come & join us for a night of fun, frivolity, good food, great company and fantastic music…
When:                 Friday 27th November
Time:                  6.30pm – 10ish
Where:                Sawtell Surf Life Saving Club
Entertainment:    Ben Francis – an amazing local musician
Dress:                 Party Clothes
Cost:                   $30 each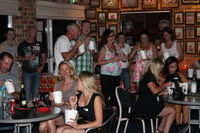 BYO alcohol and other drinks. Tickets are limited, so book now at reception!

Lucky door prizes, Team Member of the Year, Member of the Year, Most frequent visitor to Coffs Coast Health Club and other prizes and giveaways.
Entree:               
Starters served on platters…from the fabulous Spare Chef Catering Company!
Mezze with House made Dips, Cider Poached Chorizo Sausage, Marinated 
Fetta, Artichokes and Olives with Pita Wedges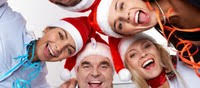 Vietnamese Rice Paper Rolls with Nam Jim Sauce
Grilled Haloumi and Vegetable Skewers with Lemon and Parsley Gremolata
Main Course served in individual Noodle Boxes…
Mediterranean Salad with Char Grilled Chicken, Lemon and Olive Oil Dressing
Sweet Potato, Chick Pea and Baby Spinach with Tandoori Yoghurt
Thai Beef Salad with Asian Slaw and Rice Noodles, Nam Jim Dressing
Dessert…. a delicious and indulgent CAKE
Call 6658 6222 or pop on in to reception to reserve your spot today!
The Power of NanoPro as opposed to standard protein supplements!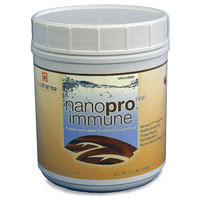 We all know that protein is an essential nutrient for the human body, but how do you know which protein is best? We've got you covered. Our EXCLUSIVE NanoPro takes protein to a whole new level. It is not just for muscles, it's a full body internal tissue repair system that helps heal the entire body from the inside, out.
Product Benefits:
•           The highest bioavailability of any Protein supplement on the market
•           Increase lean muscle and bone mass
•           Speed recovery time from exercise, injury, illness, or surgery
•           Reduce injuries related to working out
•           Help maintain a trim, fat-burning, lean body mass
•           Stabilize blood sugar and blood lipid levels
•           Healthy appetite regulation
•           Supports low carb diets
•           Cellular detoxification and protection
•           Healthy heart, brain, bones, organs, tissue repair
•           Support a balanced immune system
NanoPro protein is truly a quantum leap in functional food nutrition that provides optimal health benefits. We are currently offering 10% OFF both Chocolate & Vanilla NanoPro but be quick because there are no limits on how many one person can buy & it's first in best dressed. Don't miss out!
———————————————–
Jacqui's Fundraising Update!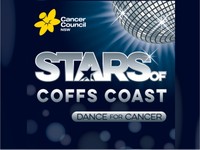 ONLY 14 DAYS LEFT until the big Dance For Cancer event (14th November Cex Club) and the excitement is building! Keep your eyes peeled as over the next few weeks there will be a Facebook Auction set up, to raffle off prizes from local friends and businesses that have been super generous to donate to this FANTASTIC cause! All prizes will also be posted to the Coffs Coast Health Club Facebook page so make sure you jump over and like the page to stay up to date with everything!
BUT WAIT THERE'S MORE! Amazing Personal Trainer Jenny Morrall has chosen to raise funds for the Cancer Council by getting a massive 50cm 
chopped off her beautiful hair, to be made into a wig for someone going through cancer treatments, on Thursday 12th November at the Business Women's Network breakfast at Opal Cove resort www.bwn.org.au/events.php .  
If you'd like to sponsor Jenny and support my fundraising, please donate through my Everyday Heroes page https://everydayhero.com.au/event/starsofcoffscoast2015 
Jenny has created a facebook page to help you show support! Make sure you remember to donate as every dollar counts! www.facebook.com/Jennys-Hair-Donation-for-the-Stars-1493875944240545/?fref=ts
Short Term Workout Options for Friends & Family!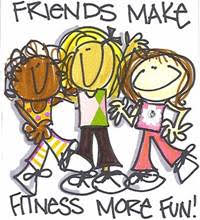 Do you have friends or family that are in town during the school holidays? Would you like to save them some money & get them working out with you? Well due to popular demand we are now offering some short term workout options for them…
Single Visit – adult only $15, student/baby boomer only $10, incl access during all supervised hours
Week Pass – adult only $29, student/baby boomer only $19, incl access during all supervised hours
Summer Holiday Student Membership – only $14 p/w min.4 weeks, incl access during all hours 24/7. The 24/7 access keytag must also be purchased for $29 at time of joining (SAVE $149)
Simply see reception or call 6658 6222 to take advantage of these offers for a limited time.
———————————————–