**NEWSFLASH** Coffs Coast Health Club Moonee COMING SOON!!!


The biggest announcement we have ever made has now arrived, yes that's right we are opening a second Coffs Coast Health Club in Moonee on Saturday 19th September to help us cater for the entire Coffs Coast. 

If you live or work on the southside between Nambucca & Coffs, then Toormina is the club for you, however if you live or work on the northside between Coffs & Corindi, then Moonee is the club for you.
Current members of Toormina can transfer their home club to Moonee if that is more convenient for them or what most people have done is simply upgrade to a 24/7 Freedom Membership, which offers access to all classes & equipment in both facilities for only $19 p/w.


The new Moonee club will provide the same services as Toormina & the limited Foundation Memberships are now selling fast. Lee Kennedy is the Moonee Health Club Manager & can be contacted directly on 0409 079 311 or via lee@coffscoasthc.com.au to secure your new membership or transfer but be quick as we only have 100 Foundation Memberships available.
We are also offering 2 weeks FREE Membership to all current members for every friend they refer that becomes a member of the new club too, so share the message far & wide if you like.
__________
Last 2015 Personal Trainer Course STARTING SOON!
The Australian Institute of Personal Trainers is proud to introduce their NEW Certificate IV in Fitness – Complete Personal Trainer and Diploma of Business qualifications package.
Start a career as a Personal Trainer and gain the necessary skills to run and manage your own successful fitness business at the same time.
The Certificate IV in Fitness – Complete Personal Trainer qualification will allow you to gain real hands-on practical experience in a real gym, with a real trainer.

As part of this new qualification package, you will also complete the Diploma of Business building on the units you completed within your Certificate IV in Fitness and will help you to develop your skills across a wide range of business functions including managing your own business through to being a program coordinator or business manager within a larger business.
The Diploma of Business is VET FEE-HELP* approved too, so you can study now and pay later – with no time lost!
Contact Chris O'Mara, your local Campus Manager directly on 0475 757 531 for further information.
__________

Introducing Healthy Him!
This is Weight Loss Coaching for men!  Healthy Inspirations has always been a successful weight loss program for women with great success stories far and wide.  As some men (spouses and sons) have seen the success of the ladies a few of them have asked 'what about us'.  This has prompted Health Inspirations to trial a few everyday blokes on the program with a few tweaks here and there.  These men have gone on to have great weight loss results and have been rewarded not only with improved health but also more knowledge on weight loss and the 'real' foods available to them on the Healthy Him program.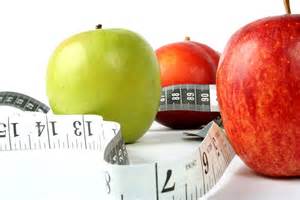 One of our Coffs Coast Health Club Healthy Him participants Justin has lost 21kg on the program which has seen him about to become the Healthy Inspirations Healthy Him National "Poster Boy"!
To celebrate the Launch of Healthy Him, Healthy Inspirations Coffs Harbour, are offering a special rate to any of the men in your life during September! Receive OVER $50 OFF your Resource Kit and your 1st and 2nd consultations FREE when you select one of the 4 plans below:
1.       Weight Loss Coaching – Over The Phone, Only $14.99 per week or 
2.       Weight Loss Coaching – Face 2 Face Only $19.99 per week, or  
3.       Weight Loss Coaching plus Personal Training – Face 2 Face,  Only $35 per week for 30min or $60 per week for 60min sessions, or 
4.       Group Weight Loss Coaching plus Group Personal Training – Face 2 Face, SAVE 40% on each 30min or 60min session
WHICH ONE SUITS YOU BEST? Simply choose your program above for a minimum 12 week period to watch your mind and body transform for the better. 
Call or drop in to see Simone 0402 202 864, Leslie 0423 284 421 or Sheree 0434 480 782 in the Healthy Inspirations office for more information
_________
Member Appreciation Day Was Fantastic!
Thank you to everyone that participated on Member Appreciation Day.  It was so fabulous to see so many of you to help us celebrate 6 years since we first opened our doors and the start of our crusade to empower the Coffs Coast to be the happiest and healthiest community in Australia. The classes, the events, the offers and the atmosphere around the club was amazing and days like this are a true testament to the quality of our Coffs Coast Health Club community.
________
COFFS COAST BOOT CAMP Starts October!
Outdoor fitness based training, 60min sessions, twice a week, for all ages and ability levels.
The exercises are based on a mixture of body weight exercises, games, team activities and loads of fun.
Sessions are designed to 

keep you motivated in a small and safe group environment with the personal attention of a trainer. Individuals, groups and corporate sessions are all available. Boot Camp – targeting fitness and fun for everyone!
Starts:   6th October (5 week course
Ends:     5th November
Days:     Tues and Thurs

Time:    6-7a
Venue: Boambee Bay & South Sawtell Headland
Price:      Re-enlistees      $159 for 10 sessions
Members           $179 for 10 sessions
Guests               $199 for 10 sessions

Contact Glen Barnett, Personal Training Manager on 0411 037 097 to reserve your spot today!
_________
Attack That Summer Swimsuit!

Spring is the perfect time to work on your health and fitness as the warmer weather gets you motivated and inspired to get back on track before summer. 
Why not try a class that is guaranteed to get you fitter, stronger, leaner and healthier? 
ATTACK is the high energy sports inspired cardio class that builds strength and stamina and it is on our Toormina timetable on Wednesdays at 6.30pm, Thursdays at 9.30am, Fridays at 5.30pm and Saturdays at 8.30am.  It will also be on our Moonee timetable after we open on September 19!
There are options to suit everyone so that you can work within your limits and succeed. Give it a try today!
________ Here are a few quick massage facts…
~ Did you know that by massaging and pulling on the top, middle and bottom of your outer ear lobes once per day, you can improve your immune system?
~ Did you know that massage stimulates the release of endorphins which are the body's natural pain killers?
~ Did you know that having a 60 minute massage can provide the same benefits as 7-8 hours of sleep for your body?
Massage sessions are so popular that we now offer massage Monday to Sunday! To help you pamper dad this Fathers Day we are offering 25% OFF. That's a huge saving of $15!
BOOK NOW by calling 6658 6222 or dropping in to reception and we will have it ready for you tied with a bright red ribbon!
______
Is Pain or Injury Holding You Back from Achieving Your Health Goals?
Are you like the majority of people who try to ignore their niggling injuries and hope they'll go away?  Or are you using them as an excuse to sit on the couch rather than get out and get moving?  

The good news for you is that there's now even greater availability for physio appointments at Coffs Coast MedFit! In response to the growing demand from our members, the physio team from Mid North Coast Physio are now available four days per week to make sure our members can get the best appointment for their lifestyle.  Why go anywhere else when you can see a physio within the club and get the right advice to get you back working out ASAP – they can also advise your trainer or group exercise instructor on how to help you on your rehab journey. 
And DON'T FORGET you can take advantage of their special offer for SPRING! All new clients get to have a FREE pre-assessment to find out what is wrong and what they can do to help.  This means you get to access their skills and knowledge for free to create a plan to return to full fitness quickly.
To make an appointment with the physio team at Coffs Coast MedFit call 1300 27 37 47.
Do you have friends or family that are in town during the school holidays? Would you like to save them some money & get them working out with you? Well due to popular demand we are now offering some short term workout options for them…

Single Visit – adult only $15, student or baby boomer only $10, incl access during all supervised hours.
Week Pass – adult only $29, student or baby boomer only $19, incl access during all supervised hours.
Simply see reception or call 6658 6222 to take advantage of these offers for a limited time.

Click here for more information on membership, personal training, weight loss, massage therapy, rehabilitation, group exercise, childminding, privileges card & fitness careers or call us on 6658 6222 for more help.
Invite your friends for a FREE TRIAL & grab yourself a new training buddy!
Sincerely, 
Your CCHC Team