"Empowering the Coffs Coast to be the happiest & healthiest community in Australia"
Motivate Your Mates & WIN

Our MEMBERS ONLY special offer for both Moonee & Toormina clubs is back & is proudly sponsored this month by Emma Rhoades Photography on Hi Tec Drive Toormina. Emma & her team have kindly donated A PRIZE A WEEK to reward you for encouraging your friends to get healthier & happier; & hopefully become your gym buddy.Each Monday this month, we will be drawing the lucky winner! We have 4 x Family/Group Studio Shoots (valued at $120 each) to give away.
All you need to do to WIN is refer your friends to your clubs reception desk to come in & try the club for FREE. You will then get tickets in the draw & if they decide to join, they will avoid the $149 joining fee & you will also receive 2 WEEKS FREE for each friend that you referred who joins.
There are NO LIMITS to the amount of friends you can refer & tickets you can get into the draw each week. The more you refer, the better your chance of winning, so what are you waiting for?
Emma Rhoades Photography is also currently offering great Mothers Day Gift Ideas that you can find right here. Don't forget Mothers Day is on Sunday 10th May & these special offers expire on the 9th, so get in quick. It's always a good idea to shop local & support the small businesses that are supporting your community. Yes that gorgeous model is our very own Newlywed Balance Instructor Kirsten Howton!
 ———————————————–
Yoga & Pilates Have Arrived

Yoga does not see a distinction between the body and the mind; and this is an understanding that western psychology has also concluded for many years  (the mind body connection). Yoga is indeed a process that involves releasing blocked tension and energy in the body, and helping make the muscles, tendons, joints, ligaments, and all other components work to their utmost potential. Yoga believes that human beings are optimally designed, by nature, to be flexible and agile; and stiffness and lack of mobility only arrive when the body is unhealthy or out of alignment.
Yoga classes have been our most requested feedback item for the past 2 years, we have searched the region high & low for the best instructors & now they start on Tuesday 17th May…
BOOK NOW at Toormina reception or on 6658 6222 as limited places are available in each class. Only $19 per casual class or $170 per 10 class pass.
Tuesdays 7am – Beginner to Intermediate with Claire & 5.30pm – Intermediate with Kristy
Wednesdays 6am – Beginner with Claire & 6.30pm – Beginner to Intermediate with Linda
Thursdays 6am – Beginner to Intermediate with Linda
Wednesdays 9.15am – Intermediate Pilates with Jacqui
———————————————–
"Are Your Feet Limiting Your Workout? Do Your Legs Ache?"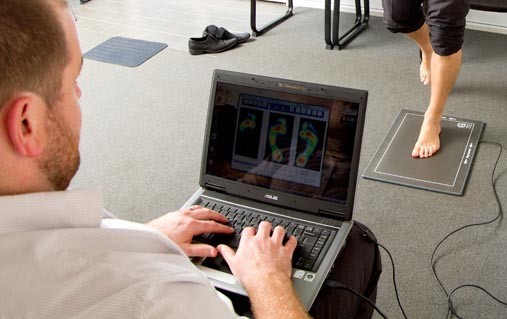 Are you in pain and wondering if your feet are playing a part?  Are you missing out on exercise or fun due to foot problem?  If the answer is yes, then it's time to do something about it.
Our feet are vital to maintaining good movement, posture and function. However, it is all too common that they could also be the cause of issues throughout your body, like knee problems, back or hip pain, or calf and Achilles issues.

Our Coffs Coast physio team use the state of the art Gaitscan system to perform computerised foot assessments to get to the bottom of these problems.  This detailed information means you get a detailed breakdown of what happens in your body from the ground up, leading to a solution to your problems sooner.
The physio team are currently giving away 10 FREE Gaitscan assessments (normally $90) to Coffs Coast Health Club members, but it's a strictly first in, best dressed opportunity.  To secure your free assessment call 1300 27 37 47 now and get rid of pain sooner.
———————————————–
FREE Community Seminar – Top 10 Weight Loss Tips THAT WORK!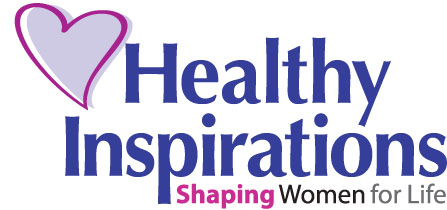 Sponsored by Healthy Inspirations
Healthy Inspirations has helped thousands of women (and now men too) to lose weight and keep it off. If weight loss is one of your goals then join the Coffs Coast Health Club team to learn about the Top 10 Weight Loss Tips THAT WORK! Tried and proven weight loss tips from the team that has contributed to the 140,000kg lost Australia wide. Whether you want to lose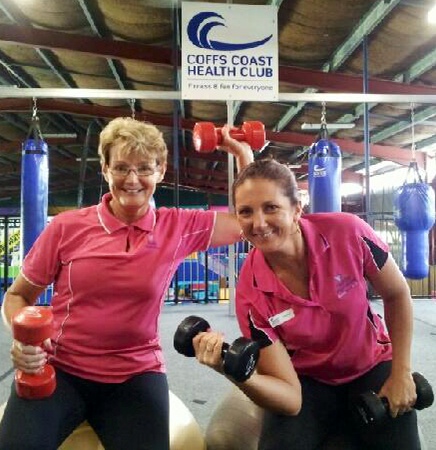 more than 20kg or just 2kg, this seminar will benefit you.

Where:         Coffs Coast Health Club Toormina
When:          6.30-7.30pm on Tue 10th May
RSVP:          by 9th May please
Bookings:    Coffs Coast Health Club reception or 6658 6222
Where:          Coffs Coast Health Club Moonee
When:           6.30-7.30pm on Tue 17th May
RSVP:           by 16th May please
Bookings:     Coffs Coast Health Club reception or 6653 6122Healthy Inspirations, Shaping Women (and now men) for Life!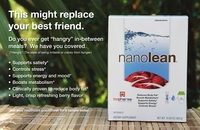 Nanolean Fat Burning Supplement…
Think Lean, Think NanoLean! Nanolean is a weight loss tea that was created as a tool to use in your weight loss plan. Whether you are looking to lose a little, a lot, or just maintain the shape you are in, Nanolean is the secret weapon to help keep you on track. Some call it their best friend in-between your meals. Others call this metabolism booster their 4:00pm wall life-saver. This little stick pack of weight loss powder is designed to provide you with pure vibrant energy, craving control, lower stress levels, a calm appetite and enhanced fat burning. One serving contains only 38 calories but 5 grams of fiber, and ZERO SUGAR! It comes in a natural berry tea flavor that's light, crisp and refreshing. Nanolean weight loss powder is also ranked as BioPhama's Favorite Product.
Like all BioPharma products, they add their natural supersorb technology to ensure your body absorbs and utilizes every ingredient for better results. The experience speaks for itself
Exclusive to Coffs Coast Health Club, for the month of May its ONLY $74.99! Mention this email and receive an EXTRA $5.00 OFF!
Enrol To Become a Personal Trainer In The Next 6 Days & SAVE $500!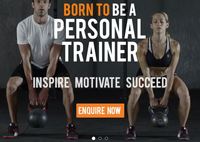 Live your dream in 2016! The fitness industry is booming. With an increased focus on health and fitness there is unprecedented growth and demand for high quality personal trainers and fitness professionals.
Get qualified and learn in the regions most awarded health club, from the regions most experienced personal trainers. Our very own Daniel Tempest is taking applications right now for the next Personal training course and with ONLY 6 positions left in the June course, your time is running out to turn your dream into reality.
Book an appointment with Dan on 0432 579 221 before May 6th & you will SAVE $500!
So Tell Me… What is a PUMP Class?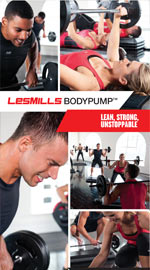 BODYPUMP is a weights class for absolutely everyone. This form of weight training will make you toned, lean and fit. Using light to moderate weights with lots of repetition (reps), BODYPUMP™ gives you a total body workout that burns lots of calories. It will also tone and shape your body and help to create muscle definition and is a great class for strengthening your core. The rep effect is the secret to developing lean athletic muscle without the need for heavy weights. The encouragement, motivation and great music you get in a BODYPUMP class will help you achieve much more than you would be able to on your own!
You can adjust a BODYPUMP workout to your current fitness level and when you first start out you can begin with light weights or even just a bar.  Our friendly and fabulous instructors will show you all the moves and techniques to make your first class safe and fun.
BODYPUMP is on the timetable at Moonee on Mondays at 6.00am, Tuesdays at 9.30am and 5.30pm, Wednesdays at 6.00am, Thursdays at 9.30am and Saturdays at 7.30am. Also on the timetable at Toormina on Mondays at 9.30am and 5.30pm, Tuesdays at 6am, Wednesdays at 9.30am and 5.30pm, Thursdays at 6am, Saturdays at 7.30am and Sunday's at 4.30pm.
Come on in and try one out this week. Bring a friend for extra support if you like. See you there…

Click here for more information on membership, personal training, weight loss, massage therapy, rehabilitation, group exercise, childminding, privileges card & fitness careers or call us on 6658 6222 for Toormina or on 6653 6122 for Moonee for more help.
Invite your friends for a FREE TRIAL & grab yourself a new training buddy!
Sincerely,
Your CCHC Team
Tags: Australian Institute of Personal Trainers, Coffs Coast Health Club, Healthy Inspirations, Healthy Inspirations Coffs Harbour, Pilates, Yoga