"Empowering the Coffs Coast to be the happiest & healthiest community in Australia"
#strongertogether   #fitnessnfun   #coffscoasthc
Get Tropical With The New Les Mills Class Launch!
Let's farewell Summer and move into Autumn with a 
Hawaiian themed SUPER SATURDAY.
We've got fitness, fun, new music and new moves that are guaranteed to get you hot and sweaty…
Be the first to launch and experience the latest releases from Les Mills for PUMP, ATTACK, CYCLE and BALANCE, all on one big morning of motivation!
PUMP – Saturday 21st of March at 7.30am
ATTACK – Saturday 21st of March at 8.30am
CYCLE – Saturday 21st of March at 8.30am 
BALANCE – Saturday 21st of March at 9.30am
Come dressed in your best 'Hawaiian' themed gear and you just may WIN a PRIZE!
Bring a buddy for FREE to all class launches but you don't need to book. Just show up with a big Hawaiian smile 🙂
———————————————–

Join the Healthy Inspirations Team for a boot camp with a difference. Sculpt your arms, legs, abs & butt. Increase your fitness & burn calories all at once. Do it under the supervision of a qualified personal trainer & get the added benefit of doing it with like
minded others in a fun & supportive environment.
Participants of the 12 Week No Butts Challenge can come to the BootCamp for free & also bring a friend for free too. Anyone else that may be interested just needs to pay $5 at reception. 
When:           Thursday 19th March
Time:            5:30 – 6:30pm
Where:          Meet at reception around 5:20pm
Duration:       60 minutes
RSVP:           Bookings are essential by calling 6658 6222
The session will be on come RAIN, HAIL OR SHINE because we don't believe in our BUTTS holding us back!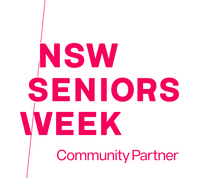 NSW Seniors Week Is Coming! Be Inspired!
We love seniors week, so once again we will throw open our doors to all boomers and seniors with loads of activities and free access.  Spread the word to one and all and come along to Be Inspired.
Try a free health assessment, mini massage, grab a great membership deal,
have some fun or chat with a Fitness and Fun Ambassador.
All activities and health club access is free for the entire week from
Monday 16th March til Sunday 22nd March.  
Mon 16th    8-9am FitStrong class with Laughter Yoga
                   9.30-10am Introduction to Indoor Cycling class
Tue 17th     8-9am Circuit class
                   9.30-10.15am Self Defence class
Wed 18th    8-9am FitStrong class
                   9.30am Morning Tea* at Hidden Link Cafe (Sawtell Nursery)
Thu 19th     8-9am Circuit class
                   10.30-11.30 Actively Ageing Seminar (Coffs Coast Health Club)
Fri 20th      8-9am CoreFlex class
                  12noon First Aid and CPR courses* (Coffs Coast Health Club)
* Small cost associated. Please call Jacqui on 0421 971 155 for further information about any of the events.
———————————————–
Are You Planning a Personal Fitness Challenge This Year?
Why not try a Gold Coast Marathon event, a Coffs Harbour Half Marathon event or the City to Surf?
Preparation for your event is vital and we have specific running programs (2km, 5km, 10km, half and full marathon programs)
to help you achieve your goal. By the time you hit the start line, you will be fit, confident and rearing to go!
Here are some dates to help you plan a target and no matter how far away the event is,
we can tailor a training program to your needs.
~ Gold Coast Marathon events Saturday & Sunday 4 & 5th July, Gold Coast (5km, 10km, half or full marathon)
~ City to Surf Sunday 9th August, Sydney (14km)
~ Coffs Harbour Half Marathon events Saturday 6th September (3km, 5km, 10km or half marathon)
Only $35 for 1 x 30minute targeted PT session (Health Club Members) 
Only $44 for 1 x 30minute targeted PT session (Non Health Club Members)
Call Glen on 0411 037 097 or Jacqui on 0421 971 155 for more information or to take one of the limited spaces available today!
———————————————–
NanoReds

For Those Of You That Don't Like

Drink Green

!

Looking for more superfood fruits? Nanoreds has you covered – and then some. Nanoreds is packed with super fruits and vegetables, with a concentration on high-antioxidant berries. We didn't stop there; we added resveratrol for anti-aging and a highly bioavailable vitamin C to keep your body going strong. This natural resveratrol supplement is able to do all of this without added sugar, artificial colours, preservatives, soy, gluten or genetically modified ingredients. It's hard to believe it is only 45 calories and has a delicious, natural berry taste but it's true!
Mix one scoop of nanoreds with 6-8 ounces cold water, juice or milk. Shake or blend and enjoy! Children under 12 will use a ½ serving.
Be your own mixologist!
Nanoreds is delicious when mixed with other Nanos too. Our favourite way is with coconut water or unsweetened almond milk. 
Mention this article & receive $5 OFF for the Month of March. Available at reception for ONLY $69.99!
———————————————–
Are You Our Next Fitness & Fun Ambassador?
Coffs Coast Health Club is looking for Boomers and Seniors to be our Fitness and Fun Ambassadors leading up to and during Seniors Week 16-22 March 2015.
Can you:

~ be relied on to introduce newcomers to regulars?
~ be a friendly face to newcomers?
~ assist newcomers in knowing where things are in the club eg toilets, massage, physio, water dispenser etc?
~ attend Seniors/Boomers classes with newcomers as a class buddy?
~ spare a hour or so at Centro Toormina on the Tuesday or Thursday before Seniors Week to hand out some info on our Seniors Week Activities?
~ be there during the week to participate in our seniors week activities?
What's in it for you? The opportunity to spread the word on how great it is to be healthy and fit, wear your Fitness and Fun Ambassador T-shirt with pride (and you get to keep it), be a part of a group photo for our FaceBook page and website and help us empower the Coffs Coast to be the healthiest and happiest community in Australia!  
If you can say yes to some of the above points, please speak to Jacqui or leave your details at reception 6658 6222 for her to give you a call to discuss the finer details.
More New Equipment!
Late March will see the delivery of three 95x Life Fitness Cross Trainers for your low impact cardio fitness training pleasure. Life Fitness is the worlds leading commercial fitness equipment company & only produces high quality machines.
That of course means that we will selling off a couple of our current cross trainers. If you are interested in purchasing these commercial standard cross trainers for less than 10% of their original cost, please email me at duncan@coffscoasthc.com.au for further details.
The new additions will join the recent purchases of new dumbells, cable ankle straps, pulldown D bar & battle ropes for personal training. Enjoy!!!
New 30min Class Is All About Your ABS!
Our Autumn timetable sees the introduction of a fabulous new class AbXpress.
This class will replace the current CoreHiit classes and will be on

Monday, Wednesday & Friday mornings at 10.30am
Tuesday & Thursday evenings at 6.30pm.
Come along and enjoy the fun with Jacqui, Kylie and Sarah!!
AbXpress is 30 minutes of exercises purely focused on your abdominals and it is guaranteed to help you achieve a stronger and flatter belly.  Make sure you try it out and feel the burn!
———————————————–
Have You Ever Tried Coffs Coast Massage Therapy?
Well if not, now is the time!
We have a special offer for first timers during March but before we tell you that, here are a few quick massage facts…

~ Did you know that by massaging and pulling on the top, middle and bottom of your outer ear lobes once per day, you can improve your immune system?
~ Did you know that massage stimulates the release of endorphins which are the body's natural pain killers?
~ Did you know that having a 60 minute massage can provide the same benefits as 7-8 hours of sleep for your body?
Massage sessions are now so popular that we have had to expand our available time slots to include Monday to Saturday each week.
To help you get started with massage we are offering 20% OFF to all first timers for the entire month of March. That's a huge saving of $15!BOOK NOW by calling 6658 6222 or dropping in to reception.
Grab Your Diary!
C.ex Coffs International Stadium will host the Sydney Swans and Brisbane Lions as part of the
AFL's pre-season NAB Challenge.
The teams will battle it out in a NAB Challenge match on Friday 06 March 2015 u
nder lights at C.ex Coffs International Stadium with the event broadcasting live on FOX SPORTS.
Keep an eye out for their warm up bikes on the sideline because they are from our cycle room!
Yes that's right, the Swans are lucky enough to get to sit on the same seat as you do.
Click here for more information on membership, personal training, weight loss, massage therapy, rehabilitation, group exercise, childminding, privileges card & fitness careers or call us on 6658 6222 for more help.
Invite your friends for a FREE TRIAL & grab yourself a new training buddy! 
Sincerely, 
Your CCHC Team
Tags: Coffs Coast Health Club, eNews, Healthy Inspirations, Massage, nano reds, Seniors Fitness Week