"Empowering the Coffs Coast to be the happiest & healthiest community in Australia"
———————————————-
The Latest Gossip From The CCHC Team!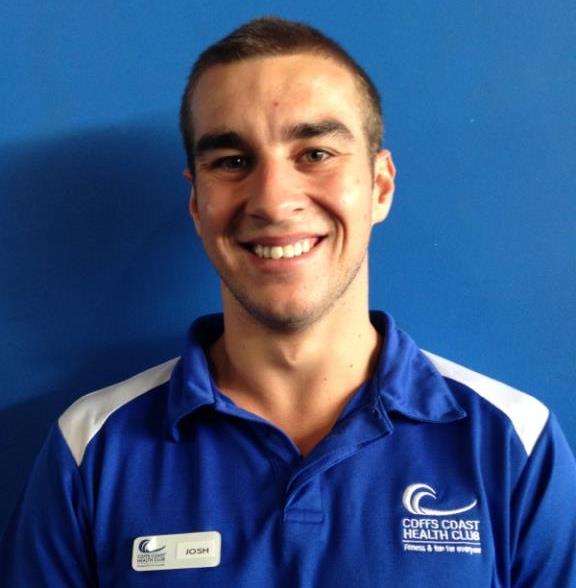 Congratulations to Josh Graves who is our New Fitness Trainee, he is not afraid of hard work and is very good with his hands… Josh recently finished a 4 year apprenticeship as a Furniture and Cabinet Maker with local joinery Infracraft but has always wanted to pursue his true passion of fitness. He says that helping people experience what life has to offer when they're are in peak health is what motivates him to get up each morning. Josh has been a member in the club since 2010 and loves strength training. He can't wait to broaden his horizons in the industry he is passionate about though, so look out for him over the next few weeks participating in zumba, balance and baby boomer classes among others.
Nicola will be moving out of the Group Exercise Managers role to concentrate on building her Girlfit and SkinFit businesses but will still be teaching all of her classes as usual. Nic has given fantastic service to everyone in the club for many years and will continue to long in to the future. Like many of our amazing Group Exercise team, she will probably be teaching classes until she dies and you will never get that microphone off her. Carla has been supporting Nic for a while in the background and will be taking over the role of Group Exercise Manager now.
Jenny will be moving out of the Service Managers role and back in to the Personal Training department which has always been her number one passion. She is excited about being able to channel her care, compassion and knowledge in to all of her group PT and personal PT clients. Lee will be taking over the role of Service Manager but will also still be teaching his popular classes and keeping his hand in by training a few PT clients as well.
We also have Simone, Amanda and Sheree all completing their personal trainer qualifications through the Australian Institute of Personal Trainers, as well as a number of other team members learning new specialties at the moment which is very exciting…
The club is now getting close to our 5 year anniversary (how time flies) and we will be honouring our Foundation Club Members as well as Foundation Team Members in a special way at our 5 year birthday party in September. If you have any suggestions of how you would like to celebrate with us or small gift suggestions, please email me at duncan@coffscoasthc.com.au
Carla, Myself, Jac, Glen and our families thank you all from the bottom of our hearts for your own personal contribution to making the Coffs Coast Health Club community the best in the universe. #togetherwearestronger
———————————————-
Please Help In Any Way You Can…
A beautiful, kind and caring member of the Coffs Coast community needs our help. Shaley Wilmen has been in a serious car accident and is critically injured. The extent of Shaley's injuries and her long term prognosis is not known (and we ask that you respect the privacy of her family at this stage) however she (and her two gorgeous little girls) will need our help on her path to recovery. Please take one of the actions below so that we can help to support her and her family.
Donate Money Directly
Simply click here and donate whatever amount you can afford.
Purchase Raffle Tickets for your chance to WIN Great Prizes
Simply visit Coffs Coast Health Club reception to purchase your individual raffle tickets for $1 or 20 ticket book for $20. The raffle will be drawn Saturday 17th May 2014.
Bid In The Online Auction
There are fabulous items to bid for and all money raised goes directly to Shaley and her girls.  The auction ends at 7pm on Sunday 18th May and new items are being added all the time. Join the auction group here on Facebook to dig deep and pick up a great gift.
Sweat for Shaley 
This event will be a Saturday Super Session of exercise to raise money for the Savings for Shaley fundraiser. On offer are four great classes – 7.30am PUMP, 8.30am CYCLE, 8.30am ATTACK and 9.30am BALANCE. All will be team taught by fabulous instructors who will be choosing their favourite moves and music to share. Bring your friends as all casual visits on the day will be donated to the fundraising efforts, bring your gold coins for the donation buckets in class and buy some raffle tickets from reception as we will be drawing the raffle prizes in between the classes. As the day is called 'Sweat for Shaley' it would be fantastic if everyone could wear something that starts with the letter S (superman, silver, spider, surfer etc), there will be prizes in all classes for the best dressed. Lets rally together and have a morning of Sweat for Shaley. Book now at reception!
Donate Prizes For Future Fundraising Events
Please contact Carla via email carla@coffscoasthc.com.au or call her on 0412 930 064 to discuss the logistics supplying your prize donation.
Spread The Word…
Simply forward on this email, join the facebook page here, tweet about it by using the twitter hashtag #savingsforshaley or share this web address http://www.mycause.com.au/page/savingsforshaley
Any help you can provide no matter how large or how small will make a difference. Thank you to all of those amazing people who have already contributed to the cause..
———————————————-
Calling All Blues and Coffs Coast Supporters!

OK everyone let's dress up in BLUE this Sunday 4th May and get down to the Jetty for a photo shoot at 10.15am with our NRL blues!
The image will be sent out to the national media showing the regions support of the NSW Blues so let's wear our blue Coffs Coast Health Club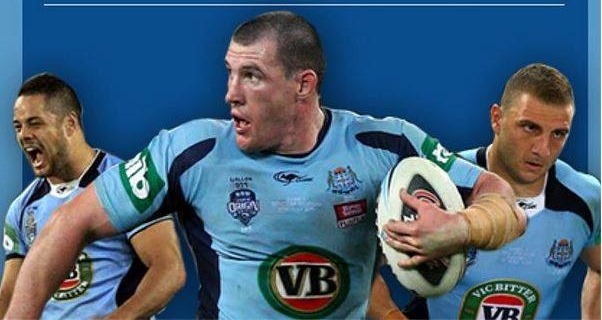 or Spiritual Warrior clothes. The Smurfs and maybe even Lycra Larry will be there…
Help us get the Coffs Coast all the exposure it deserves and display how proud we are to live in such a magnificent part of not only NSW but Australia!
PS – as a proud QLD supporter, it kills me to do this but I guess its for the greater good…
———————————————-
Term 2 Kids Club Continues Next Week!

Coffs Coast Kids Club gives kids a place where they can develop strength, coordination, fitness and flexibility in a non-competitive environment while having lots of fun!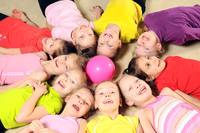 Kids Zumba     Tuesdays at 3.30pm      5 – 9 year olds
Kids Yoga        Tuesdays at 4.30pm      5 – 9 year olds
Kids Zumba     Tuesdays at 5.30pm      9 – 13 year olds
Classes for term 2 are continuing Monday 5th May and will be held at the central location of the C.ex Club Coffs Harbour. It is only $88 for the remaining 8 weeks of the school term, so call Carla on 0412 930 064 or email her via 
carla@coffscoasthc.com.au
 to reserve a spot for your child.
Bookings are also available for private sessions, pre-schools, primary schools, community groups, sports teams & birthday parties at your preferred venue… Check out the club on 
Facebook…
———————————————-
Big Balls and Bands Group Personal Training!

Great News! Big Balls and Bands sessions are coming soon. These ever popular group personal training sessions are now available to you in the form of a 12 week program with Jacqui (aka The Queen of The Core)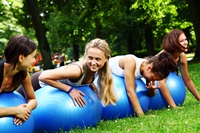 What?         Varied combinations of fitball, theraband and partner activities to work multiple muscles at the same time
Why?          Great results through gained strength, improved core, flatter belly plus really good fun and totally time efficient
Who?          Nearly everyone
When?        From Wednesday 7th May, 9.30am – 10.00am (childminding available)
Where?       Circuit and Boxing Studio
How Much? $20/week
Other?         Bringing your own ball if you wish or we can provide one for you. All other equipment supplied
Secure your place for this program via reception or by contacting Jacqui directly on 0421 971 155 or 
jacqui@coffscoasthc.com.au
. Places are limited to the first 7 that book in so BE QUICK!
———————————————–
Group Exercise Technique Classes Are Back!

Lock the following dates into your diary and get ready for these instructional sessions designed to improve your technique to ensure greater results, safety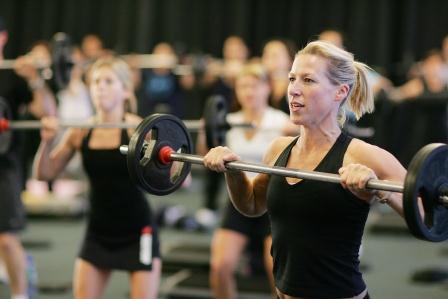 and enjoyment. These sessions are great for new participants and for members wanting to improve their form and
learn more about their favorite class.
PUMP TECHNIQUE 
Improve your technique to get better results. This session will help you to learn how to hold the bar correctly, perform the correct range of motion during the exercises and improve your posture during class.
Monday 26th May 9am (Nicola)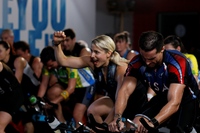 Wednesday 28th May 5pm (Jeanette)
CYCLING TECHNIQUE 
Improve your pedal stroke and learn about correct bike set up. This session will cover all you need to know to get the most out of your time on the bike.
Tuesday 27th May 9.00am (Jacqui)
Monday 26th May 5.00pm (Nic)
BALANCE TECHNIQUE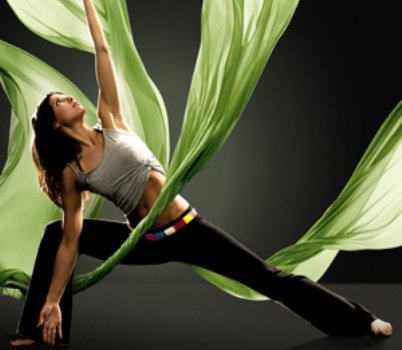 Come along and learn how to perform the correct poses. Correct alignment in class will help you to improve your balance and build flexibility and strength.
Tuesday 27th May 9.00am (Ruthanne)
Thursday 29th May 7.30pm (Carla)
BOXING TECHNIQUE 
This session will help you get the most out of your PUNCH classes as you will learn how to correctly hold the pads and how to deliver a knockout punch.
Monday 26th May 9.00am (Steve)
Tuesday 27th May 5.00pm (Glen)
———————————————–
Make Fitness Your Future!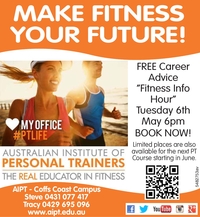 Live your dream in 2014! The fitness industry is booming. With an increased focus on health and fitness there is unprecedented growth and demand for high quality personal trainers and fitness professionals.
The FREE Fitness Careers Information Hour will cover the career opportunities within the fitness industry, how to get involved, and what it takes to be a success. Listen to Personal Trainers and local Campus Directors, Steve Marquette and Tracy Welsh engage you with how they became immersed in living their passion as personal trainers and business owners and how you can do the same.
Do something you're passionate about, help people achieve their goals &
kickstart your career in fitness!
When:    Tuesday 6th May
Time:      6.20pm for a 6.30pm start
Where:   Coffs Coast Health Club
Cost:       FREE
How:       Call or SMS Steve 0431 077 417 or Tracy 0429 695 096 or email them via
coffscoast@aipt.com.au
to book your place
NEXT LOCAL PERSONAL TRAINERS COURSE STARTS IN JUNE!
We only enrol a maximum of 20 students at any one time and this intake is already over half full, so call Steve or Tracy or email them at
coffscoast@aipt.com.au
for further details & to secure your spot as places are limited.
Secure Your Inheritance!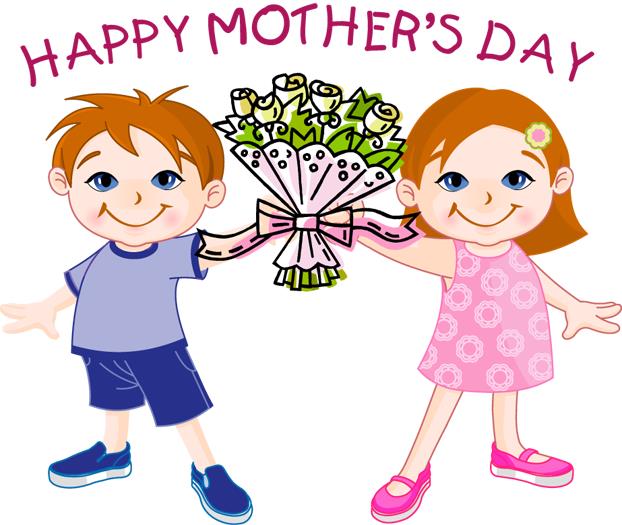 Be the favourite this Mothers Day by grabbing your Mum a 'Bundle of Love' Gift Certificate for only $99 and she can choose from:
3 x 30 minute Personal Training sessions to feel energised, invigorated and inspired
or
3 x 30 minute Massage Therapy sessions to feel relaxed, refreshed and reinvigorated
You can also upgrade to the 'Mega Bundle of Love' with your choice of 3 x 60 minute sessions for $169. Speak to reception to organise your 'Bundle of Love' choice today or call reception on 6658 6222. Offer valid until 6pm Sunday 11th May.
———————————————–
Mother's Day Healthy Inspirations Bundle!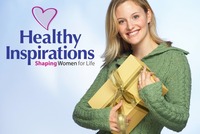 Spoil your mother with a large selection of nutritious treats from the Healthy Inspirations range for only $55.
The discounted bundle includes low-carb protein powder, Slim & Healthy rice or noodles packed with fibre, a protein hunger buster snack bar, a pack of pumpkin crunch bites, a shaker or drink bottle and a free fitness assessment and body composition analysis.
If you're feeling really adventurous, simply ask Simone or Leslie to make up a tailored pack to your order and receive 10% off regular prices.
———————————————–
Members NRL Footy Tipping Update!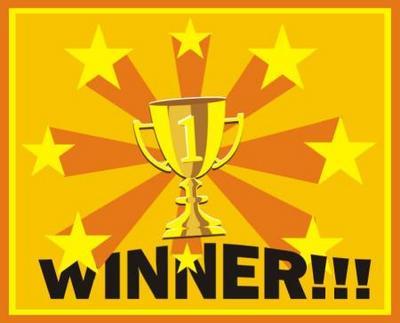 The fight for the Champions Trophy & FREE Membership is on like Donkey Kong in the 2014 Members NRL Tipping Competition. After only 8 rounds and with still plenty more remaining, the current top 5 tippers are killing it!
1. Hopeful Harriet
1. Olivia Marchant
2. Wayne Marchant
3. Johnny Dee
4. Loki Marchant
4. Varelle Bennett
5. Gary Black
5. SuzieQ
Don't forget to get out & support our sponsored legends at the mighty Sawtell Panthers all season long too…
———————————————–
The New Mothers Nature's Has Arrived!
Rob and Nicolle Foster are excited to announce the purchase of Mother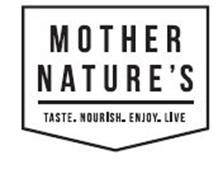 Nature's on Orlando St, Coffs Harbour. Take advantage of the convenient parking and pop in and check out the changes…
Long term locals and Rob being a 3rd generation farmer providing local produce for over 25 years, they have big plans for the revitalisation of the local icon. The rebranding and facelift has started and while that takes time, their main emphasis is on improving the quality of the fruit and veg and providing as much local supply as they can get their hands on. Already over 20 local lines have been added from kale, beetroot, ginger and Armidale apples and pears… full of seasonal flavour and ideal for juicing!
Like them on 
Facebook
 and Follow them on 
Instagram
 to go in the running to WIN a beautiful box of Fruit and Veg for the month of May.
Tags: Coffs Coast Health Club, Coffs Coast Kids Club, Core Strength, Fitness & Health, Food & Nutrition, Healthy Inspirations, Seniors Fitness