"Empowering the Coffs Coast to be the happiest & healthiest community in Australia"
Here's to a New You in the New Year!

Yes it's that time again when goals are set for the New Year ahead. It could be something work related, family orientated, to travel more, to step out of your comfort zone, to raise money for charity, or you may want to be fitter,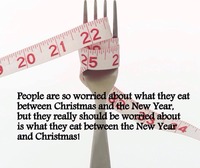 healthier 

and lose weight. This is where Simone & Leslie at Healthy Inspirations can help you.
Recently they launched their NEW Rest Your Metabolism program, to rave reviews from their members; even those who tried previous plans have said this is the easiest one yet. 
To prove how good the NEW program is, we are giving away a $50 Gift Card from Red Balloon www.redballoon.com.au to everyone that joins Healthy Inspirations during January! If you refer a friend that joins, you will also receive your very own $50 Gift Card from Red Balloon too!
The party season is now gone & so are the excuses for why you can't lose weight & live the life you've always wanted. Take the first step & call Simone or Leslie on 6658 6222 or book at reception for your FREE Weight Loss Consultation on your next visit to the club.
It's Time To Get Back Into Classes!

We are pleased to be the first club in the region to resume our normal Group 
Exercise Class Timetable & Childminding in 2014. Our Group Exercise &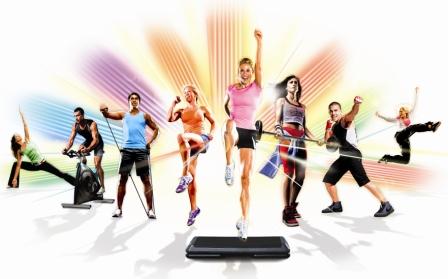 Childminding Teams have recharged & are ready to help you kick start your New Years Resolutions from Thursday 2nd January.
As kids, we loved to get together to play with our friends. As teenagers, our world revolved around our friends; often times our friends dictated our choice of activities. As adults, we still enjoy being active with friends, but don't always feel like we have the time or opportunity to do so. Group exercise provides us with that opportunity to feel young again and be physically active with others. Come & join in the fun in 2014 & take your results & enjoyment to the next level!
Please ensure you book early on 6658 6222 for childminding, as we get pretty busy during school holidays…
Workout With Freedom 24/7 Style!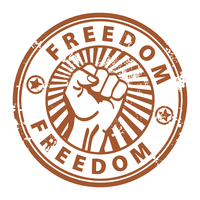 24/7 workouts have been happening now for over a month & the feedback has been great. Thank you to those of you who have been telling us how it is helping you… 
"The only reason I left in June was because I needed 24/7 access & the day you got it, I cancelled in town & rejoined here. I love it!" Simon F 
"My husband works during your staffed times so I come on Tue 9pm, Thu 9pm, Sat afternoons & Sun nights. Works perfectly for us!" Claire H
"I workout outside normal times & get on all the equipment I want, when I want. Its great!" Jason T
We have also done some stats during December & found that the most common times it is used is 8-10pm weekdays, Saturday afternoons & Sunday mornings. On Christmas Day we amazingly registered 26 & Boxing Day a staggering 120 workouts. That's great commitment to achieving your goals, well done!
To upgrade to a 24/7 membership & experience the freedom, simply speak with reception on your next visit…
Start Your New Fitness Career in 2014!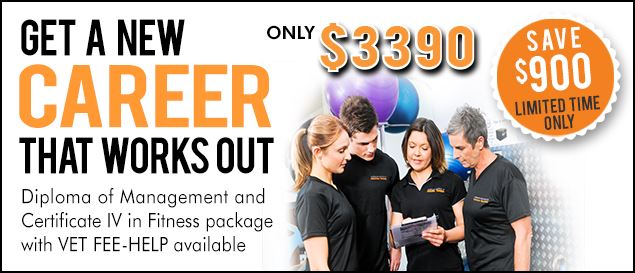 The fitness industry is booming. With an increased focus on health and fitness there is unprecedented growth and demand for high quality personal trainers and fitness professionals.
Are you over your job? Do you need a change?
If so, then do something you're passionate about, help people achieve their goals & kickstart your career in fitness!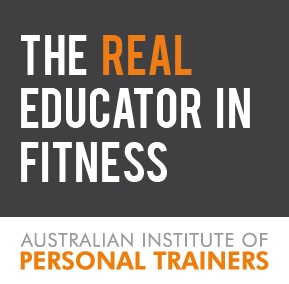 NEW YEAR SPECIAL OFFER!

 Become a Personal Trainer & learn how to run your own business at the same time! SAVE $900 when you enrol in the Diploma of Management package which includes:
~ Certificate IV in Fitness – the Complete Personal Trainer course
~ Diploma of Management via VET FEE-HELP
~ Bonus Nutrition Course
~ AIPT starter kit which includes a Gym Bag, Towel and Work Out Shirt
~ Bonus 12 month Australian Institute of Personal Trainers membership
Act now to have an exciting career that helps keep you fit & healthy. Experience the best hands on practical training available & begin your new career today in the regions most awarded health club.
NEW COURSE STARTS FEBRUARY!
We only enroll a maximum of 15 students at any one time, so call Steve on 0431 077 417 or email him at 
coffscoast@aipt.com.au
 for further details & to secure your spot as places are limited.
Short Term Workout Options for Friends & Family!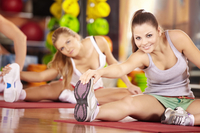 Do you have friends or family that are in town during the school holidays? Would you like to save them some money & get them working out with you? Well due to popular demand we are now offering some short term workout options for them…
Single Visit – adult only $15, student/baby boomer only $10, incl access during all supervised hours
Week Pass – adult only $29, student/baby boomer only $19, incl access during all supervised hours
Summer Holiday Student Membership – only $12 p/w min.4 weeks, incl access during all supervised hours
Simply see reception or call 6658 6222 to take advantage of these offers for a limited time.
Join In The Fun At Sawtell Summer Sessions!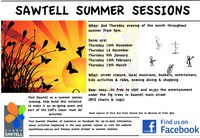 First Avenue will come alive after dark when The Sawtell Chamber of Commerce host the 'Sawtell Summer Sessions'. Over the summer months, First Ave will be the home of entertainment, shopping and great food.
The Smurfs will be there as well, so bring the whole family and enjoy a great night out with your local community on Thursday 9th January.
Support Someone with Their New Years Resolution!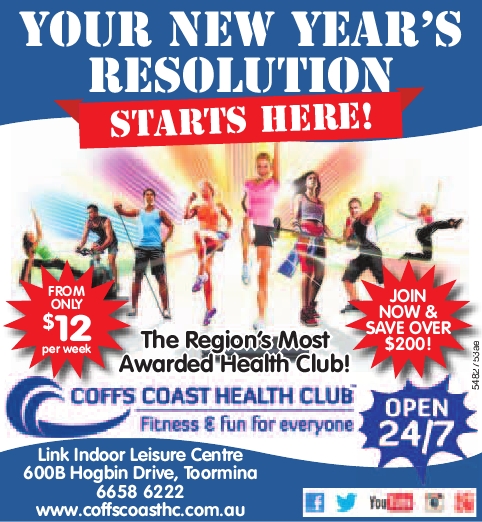 If you or anyone you know joins Coffs Coast Health Club between the 1st & the 19th of January, they will SAVE OVER $200!
We know it can be hard to hold on to your New Years Resolution but it's a hell of a lot easier if you're doing it with someone. Training buddies can help keep you accountable, motivate you, keep you on track & provide a social relief when working out. If there is ever a time to keep up your training, burn those excess party calories or start on a new workout regime its NOW!
We offered a similar promotion in December last year but they SOLD OUT in the first 5 days. This offer is again only valid to the first 30 motivated people that join on any 12 month membership, so move fast…
Pass this email on to someone you would like to support, call 6658 6222, email info@coffscoasthc.com.au or just drop in & join up. Here's to a SUPER 2014!
Kick Start Your New Year with a Personal Trainer!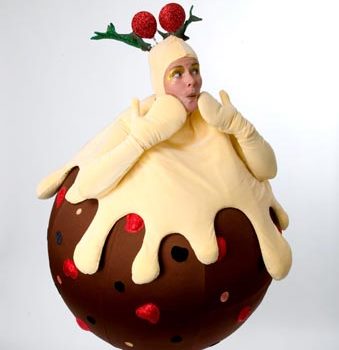 They say you are what you eat, so at this time of the year we might resemble Christmas Puddings a bit… If you want to plod along on your health and fitness journey then train alone and hope. However if you want to supercharge your efforts, maximise your time, enjoy your workouts, look great and feel fantastic – get started with Coffs Coast Health Club Personal Training.
Until sold out, our Personal Trainers are currently offering 3 x 30min sessions to any new client for ONLY $99! That is a massive saving but be quick because each trainer can only provide this special offer to 5 new clients.
Now is the time to get rid of those bulging bits, so contact Glen our Personal Training Manager on 0411 037 097, to discuss your needs, answer your questions & organise the best trainer for those needs.
Australia Day Public Holiday!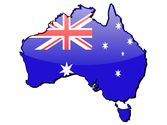 The club will be closed on Monday 27th January but will remain open with normal hours, classes & childminding before & after that day. Enjoy your Australia Day, experience the great outdoors & spend some quality time with quality people. All 24/7 members will be able to access the club at anytime to workout when they want.
———————————————–

Tags: Coffs Coast Health Club, eNews, Health and Fitness, Healthy Inspirations Coffs Harbour, Weight Loss