Congratulations Jacqui & Glen!
Our wonderful business partners, club manager, PT manager, class instructors & all round terrific team of Jacqui &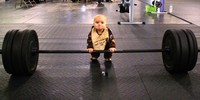 Glen are very excited to announce that Jacqui is pregnant. The little man is due around the end of March next year & has already been doing push ups, tricep dips & a few sit ups in preparation for his first class. You may be surprised to know that Jacqui turned 50 this year but she certainly has the health, fitness & vitality of someone half her age. They are an inspiration to many, it is such wonderful news for them both & we are over the moon for them. Woohoo!!!
SAVE OVER $400 per year! What a Great Idea!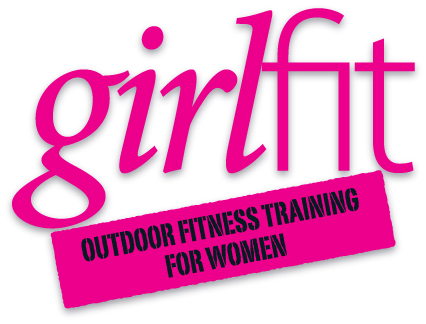 The region's most awarded health club has now joined forces with the region's most successful outdoor women's fitness trainers to help you SAVE OVER $400 per year. Coffs Coast Health Club & Girlfit have teamed up to say thank you to our loyal members & help provide everyone with more workout options on the Coffs Coast.
How it works: It's simple. Anyone that is currently a member of both businesses will now receive a 20% discount on their standard direct debit payments. Girlfit members will now only pay $20 per week instead of $25 & Coffs Coast Health Club members will now only pay $12 per week instead of $15 per week. This means that if you are currently a member of both, you will now SAVE OVER $400 per year. To claim this great saving, all you need to do is talk to Nic at Girlfit on 0417 045 825 and our team at reception on 6658 6222, to organise the reduction in your payments.
If you are not currently a member of Girlfit but would like to save money & gain some more workout variety, give Nic a call & jump on board. It will save you plenty & help you reach your goals much faster!
Amazing Annual Outdoor Balance Class!
Last years event was again a huge success with over 60 participants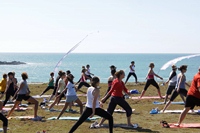 & a beautiful morning to remember. Balance classes are a combination of yoga, tai chi & pilates incorporating strength, flexibility, balance & relaxation exercises. Participating in this class while over looking the ocean & whales frolicking in the background is a simply amazing experience.
Bring as many friends as possible, a yoga mat or towel, drink bottle, a donation to Camp Quality & remember to dress in blue. Jokey Smurf, Smurfette & Lycra Larry may also make an appearance for the class!
Who:    All members & their invited guests


When:  Saturday 10th Movember at 9am
(enough time to get there after the 7.30am pump class in the club)
Where: Sawtell Headland, Boronia St, Sawtell
How:    Book at reception on your next visit, by calling 6658 6222 or via info@coffscoasthc.com.au.
Childminding will be available in the club for anyone attending the outdoor class until 10.45am
As a SPECIAL BONUS, anyone that joins the club before or on the day can choose their own joining fee (normally $149) & we will donate the entire amount to Camp Quality – laughter is the best medicine.
WIN BIG with Friends, Fun & Fitness This Month!
Our MEMBERS ONLY special offer is back for this November & is sponsored by The Good Guys Coffs Harbour.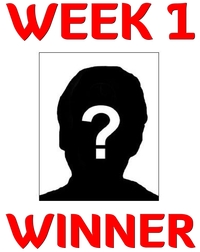 The fantastic team at The Good Guys have kindly donated a prize a week to reward you for encouraging your friends to become your gym buddy.
Each Friday this month, we will be drawing the lucky winner! We have a 54cm Full HD LED LCD TV, a TEAC Tower iPOD Dock, a MAP Bella Coffee Machine and a Breville Juicer to be given away.
All you need to do to WIN is refer your friends to come in & try the club for FREE. You will then get a ticket in the draw & if they decide to join, they will avoid the $149 joining fee.
There are NO LIMITS to the amount of friends you can refer & tickets you can get into the draw. The more you refer, the better your chance of winning, so what are you waiting for?Simply talk to your trainer or reception and record your friends details on the
referral list. We will then call & invite them down to the club for a FREE TRIAL. If they enjoy themselves, you might score yourself a new training buddy too.
The Good Guys are also kindly offering 10% OFF all ticketed prices to Coffs Coast Health Club Members for the entire month of November. Simply show your membership tag when you are at the checkout to get your discount.
MOvember Is Back People! It's Bad MO month!
This Movember, we will encourage all men to seek and share knowledge and wisdom with loved ones, to learn their family health history and predispositions and to understand the risks they face. These simple actions can have a significant impact of the quality and longevity of your journey through this life.
Last year, Movember had its most successful year to date with over 850,000 Mo Bros and Mo Sistas across the globe raising a phenomenal AUD $124 million for prostate cancer www.prostate.org.au and male mental health www.beyondblue.com.au. The hairy movement will continue to grow in 2012, as 21 countries across five continents unite to have an everlasting impact on the face of men's health.
Please support the Coffs Coast Health Club Mo Bros & Mo Sistas in their challenge to raise as much money as possible for this fun and very important cause. Click here to donate…
Knowledge is power; the time to learn and grow is now. Prepare yourself my son. Go forth and grow…
Group Exercise Technique Classes – FREE for everyone!
Whether you are a first timer or experienced participant, BALANCE & PUMP Technique classes are the most effective way to teach you about the programs & the exercises correctly. These short educational classes will help you learn the safest & most efficient ways to correct posture, movement & body positioning. The instructors will move around the room & assist you individually to get the most out of your class, build strength & gain confidence.
The 30min BALANCE Technique classes will take place before your regular class on Tuesday 20th November at 9.00am & after your regular class on Thursday 22nd November at 7.30pm.
The 30min PUMP Technique classes will take place before your regular classes on Monday 12th November at 9.00am & 5.00pm. There is no need to book, just show up on the day.
Give Blood, Save Lives & WIN!
This time last year we all entered the local Red Cross Blood Service Gyms Challenge and WON!  This year, the local Red Cross Blood Service has asked all members and friends of Coffs Coast Health Club to donate blood again during 15th October and 14th December this year to defend our title.
To read more about this years event click here…
With only 3 percent of Australians donating blood, and more than 27,000
donations needed in Australia each week, it is vital we jump on board & help by donating some of our fit & healthy blood.
The winning gym members will receive the champions trophy & the satisfaction of helping to meet the demands of patients who rely on regular lifesaving treatments of blood & blood products.
Simply call 6653 0600 to make an appointment & register under "Coffs Coast Health Club – Gym Challenge". Encourage your friends, family and work colleagues to do the same and lets save some lives together.
Tone Up For Summer!
HydroxyBurn Clinical is BodyScience's most advanced fat metabolising protein powder ever. With a 10 phase lean & ripped formula, it combines all the required aspects of the perfect weight loss shake from high protein, low carb to being jam packed with fat metabolisers and even an appetite suppressant!
For the Month of November receive a further 10% discount on top of your members discount of 15%! Yes, you did just read that correctly 25% OFF! Only while stocks last though, so be quick…
We also provide 10% OFF other individual products to all members if you have more targeted needs. Inquire at reception for further information or speak with your trainer but make your move today as we have limited stock available.
Activate Life Rehabilitation Is Here!
Are you, or do you have a friend, parent or grandparent who is an ex-service person?
Activate Life Rehabilitation is a family owned company that provides quality services to the Veteran Community (DVA) as well as Medicare & Private Insurance patients. They have now joined forces with us to help provide rehabilitation services to our members and their guests every day of the week. Alex Pearson will still be working on Mondays and the Activate Life team will be working Tuesday to Friday.
Some rehabilitation services are bulk billed for Medicare & DVA patients with a specific referral from your G.P. Contact the regional manager Ardyn Foy on 0415 156 753 or via ardyn@activateliferehab.com.au for further information.
2012 Members Christmas Party News!!!
Wooohooo! We have managed to secure local musician Keogh Maybon to play some fabulous music while we socialise, eat and perhaps have a dance!
Keogh performs an easy listening and vibrantly entertaining act and plays a mixture of Acoustic Blues and Folk Rock music.  Keogh performs a variety of covers as well as his own interesting and creative
original songs which reflect his views of the world around him. Keogh has the gift to get audiences grooving to great tunes and he incorporates the Slide Guitar, foot beats, Didgeridoo and a solid voice in his act.
Keogh has performed in many venues around Coffs Harbour, such as:
The Seaview Tavern at Woolgoolga, The Hoey Moey, The Coffs Harbour Yacht Club, The Park Beach Surf Club, The Coast Hotel, and The Amble Inn at Corindi. He also plays in venues like The Valla Beach Tavern, The Diggers Tavern at Bellingen, The Sea Breeze Beach Hotel at SWR, Hotel Henry Rous at Ballina, The Star Hotel Maxville, The Nymboida Coaching Station, and many more. Some of his more prominent gigs include supports to Jon Stevens (ex. Noiseworks, ex. INXS), 1927, True Live, Jeff Martin (ex. Tea Party), Ebb N' Flo and Wutussi. Find him at http://www.reverbnation.com/keogh
Join us for a night of fun, frivolity, good food, great company and

fantastic music!
When:    Friday 30th November 2012
Where:  Sawtell Surf Club
Time:     6.00pm – 9.00pm
Dress:     Party clothes
Cost:      $25 per person which includes pre dinner nibbles, dinner – gourmet pizza (directly from the pizza ovens to your plate), music from Keogh Maybon, lucky door prizes and giveaways. BYO drinks
Tickets are limited so book now at reception!
Click here for more information on membership, personal training, weight loss, massage therapy, rehabilitation, group exercise, childminding, privileges card & fitness careers or call us on 6658 6222 for more help.
Invite your friends for a FREE TRIAL & grab yourself a new training buddy!
While others focus on controlling the fitness market, we focus on helping you get fit. Thank you again for being such a loyal member & supporting the region's community health club.
Sincerely,
Your CCHC Team
Tags: Coffs Coast Health Club, eNews, Healthy Inspirations Coffs Harbour, November eNews