CONGRATULATIONS PRUE!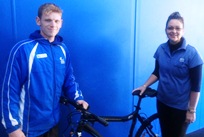 Thank you to all of our magnificent RPM, CYCLE & BIKEBOX participants during July but there can unfortunately only be one winner. I am happy to say that one of our hugely supportive foundation members was the winner of the mountain bike draw. Congratulations Prue! 
Why not head up & join in the fun with Prue & our motivational instructors in our state of the art cycle studio? RPM & CYCLE are your indoor cycling workouts that can be done no matter what the outside weather is like. They involve a mixed terrain of flats, sprints, intervals & hills to the rhythm of powerful music. You don't need to be coordinated & you can adjust the intensity of the class to suit your needs. See you there soon!
Go For Gold During the London Olympics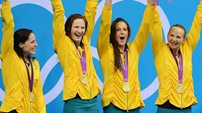 Quick! Tell your friends & family! Anyone that joins Coffs Coast Health Club while the Olympics is on will receive their own kind of Gold!
To help celebrate the Olympics, we have a super membership special available from now until Sunday 12th August at 6pm. 
Be one of the first 20 people to join on any 12m direct debit membership & you will receive:
No Joining Fee

(SAVE $149)

1 x 60 minute Personal Trainers Health Check and Program

(SAVE $75)

1 x 30 minute Massage Therapy Session

(SAVE $44)

A Coffs Coast Privileges Card providing discounts to over 40 local businesses

A Coffs Coast Health Club Goodie Bag

Full Access to all equipment & all Classes
Women's Weight Loss Has 2 New Faces!
We welcome two new members to the Healthy Inspirations team this month!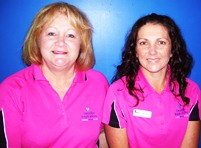 Linda Nolan (left) – My story is like so many. I was active when I was young, but when my three children came along I became sedentary and gained a lot of weight over the last 20 years. I am the proud grandmother of five gorgeous grandchildren and I now need some energy to keep up with them! I am loving the improvement that the Healthy Inspirations has given to my life, so to change your life for the better, pop in for a chat. I'd love to be a part of your personal success! 
Simone Saunders (right) – Who would have thought that after all these years sweating it out at my favourite gym that I would now be working here! The mother of two beautiful teenagers, I am now working in both childminding and helping women achieve their weight loss goals with Healthy Inspirations. Staying fit and healthy has always been very important to me and by following the Healthy Inspirations Program, I get to share the journey and support women who desire a healthier and fitter lifestyle. You will see me working out in the gym or attending one of the many group exercise classes. So if you are interested in losing weight, grab me for a chat anytime!
Massage Therapy Has Finally Arrived!
Its the number one requested service in every survey we have ever done & now its here…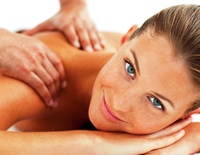 Katie & Carla are here to help treat your joint pain, muscular pain, neck and back pain, headaches, movement and postural disorders, and all your aches and pains from sport, work & leisure activities. They also provide services if you are just looking to relax & have some time out. What a great way to enjoy some quality you time… 
Gift vouchers are also available!
Help Us Support The Cancer Councils Daffodil Day!

Our very own Glen Barnett is the local male ambassador for the Cancer Councils Daffodil Day 2012. This year Daffodil Day falls on Friday 26th August & is one of Australia's best known and most popular fundraising events.
We have all been touched by Cancer through someone we know and each day more than 100 Australians will die of cancer. We want to help find a way to stop that happening.
Daffodil Day raises funds for the Cancer Council to continue its work in cancer research, providing patient support programs and prevention programs to all Australians. Daffodil Day helps grow hope for better treatments, hope for more survivors & hope for a cure.
So keep your eyes out and see what Glen is doing throughout this month.
Telstra Business Awards Update!

Thank you to everyone for all of your messages, calls & facebook posts to support us at the Telstra Business Awards last week. Unfortunately we didnt win our categories but just being in the top 0.5% of over 5,000 businesses nominated was enough for us. The experience was a once in a lifetime opportunity for the team & we met some absolutaly amazing people & business concepts while we were there. Some of the winners were billion dollar companies, others had there own TV shows, another one is the business that sets up laser displays on 47 skyscrapers in Hong Kong… 
It was a truly amazing experience & a very humbling one to think that a small gym from Coffs could be considered on the same level as them. It does prove though that the key to any successful business over the long term is to invest in your people (team & members) rather than just your product (brand & equipment). It has reinforced to us that we are on the right track, we are lucky to have such supportive & engaged people (team & members) around us & we will comtinue to support our local community as our major business focus. Thanks again & wish us luck in the upcoming local Sunny's Awards. 
Power Protein August SALE!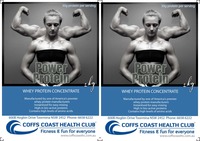 We decided long ago that the quality proteins on the market were far too expensive for the average person. We sourced our own high quality protein supplier & the rest is history. At a 40g serve including 33g of protein, it ticks all the boxes whether you are looking to lose weight, build muscle or maintain muscle tone. At a very low cost per serve, its a no brainer.
To help you get your results faster & get adequate protein into your diet, we are now offering an amazing special of 25% OFF our own label high quality Power Protein!
 We also provide 10% OFF other individual products to all members if you have more targeted needs. Get in quick though as there is only a limited number available.
Have You Tried Our Newest Class? BODYATTACK!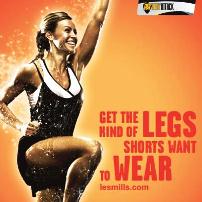 Les Mills BODYATTACK is the sports-inspired 60 minute cardio workout for building strength and stamina. 
This high-energy interval training class combines athletic aerobic movements with strength and stabilization exercises.  You'll love it, it's simple, athletic and electric!
We have three BODYATTACK classes every week! 
Wednesday 6.30pm with Shell
Thursday 9.30am with Carla

Click here for more information on membership, personal training, weight loss, massage therapy, rehabilitation, group exercise, childminding, privileges card & fitness careers or call us on 6658 6222 for more help.
Invite your friends for a FREE TRIAL & grab yourself a new training buddy!
Thank you again for being a loyal and supportive Coffs Coast Health Club Member. 
Sincerely, 
Your CCHC Team
Tags: Coffs Coast Health Club, E News