May Madness with our FREE Pass Fridays!
For the month of May you can bring a friend on any Friday for FREE!!
Yep that's right we are offering you the opportunity to be the most popular person ever!
Anyone who is a current member of Coffs Coast Health Club can become everyone's best friend by inviting them for a complimentary trial.
Your friends must come in with you to take advantage of this May Madness offer. Spread the word and together with Coffs Coast Health Club we can make best friends forever starting Friday 4th of May!
"Refer A Friend Promo"  
Magic May brings back our MEMBERS ONLY "Refer A Friend" special offer, which has been kindly sponsored by AMART All Sports
at the Bailey Centre.

The team at AMART All Sports have kindly donated a prize a week to
reward you for encouraging your friends to get fit.

Each Monday this month the lucky weekly winner will be drawn.  All you need to do to WIN is refer your friends to come in and try 
the  club for FREE.
You will receive a ticket for the draw & if they decide to join,
they will avoid the $149 joining fee. 
There are NO LIMITS to the amount of
friends you can refer and tickets you can get for the draw.  The more you refer, the better your chance of winning!   So what are you waiting for?

Simply talk to your trainer or reception and record your friends details on the referral list. 
We will then call & invite them down to the club for a FREE TRIAL.  If they enjoy themselves, you might just score yourself a new training buddy too.
AMART All Sports are offering 15% OFF all purchases to Coffs Coast Health Club Members for the entire month of May.
Simply show your membership tag at the checkout to get your discount.  Excludes discounted items.

*New Class* Prostate Cancer Recovery Class


Each year in Australia 20,000 new cases of Prostate Cancer are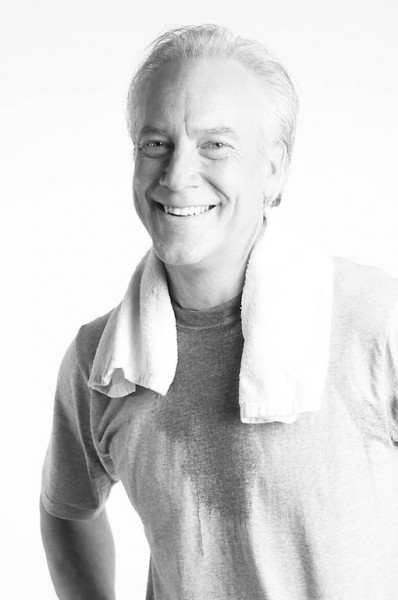 diagnosed, claiming close to 3,300 men – equal to the number of women who die from breast cancer!
While prostate cancer is most common in men over the age of 50,  younger men with a history of prostate cancer in their family are at greater risk.What is complicated with prostate cancer is that some cancers grow very slowly and don't threaten life, whilst others grow more rapidly and do. It is as a result of this dilemma that we recommend you take an active role in your decision on testing, and if you develop cancer, how you choose to be treated.
It is your choice.
Coffs Coast Health Club now offers a specialised class for those men recovering from Prostate Cancer. Regaining strength and fitness is a significant part of recovery from many illnesses and being able to exercise
with people who have been in the same situation as you with the guidance
of an experienced and recognized professional is a bonus.
When:      Mondays, 1-2pm
Where:     Main Studio
How:         No need to book,  just sign the class register on arrival
Cost:        FREE to all members and $5 for non-members
Mother's Day Special

With our Mother's Day Special your mum can start working out now,save $100 & drop a dress size!  Wow, now that's a gift your mother will love you for!
Your mother will get to work out at Coffs Coast Health Club with the caring support of the Healthy Inspirations team.
"Healthy Inspiration's members have lost over 130,00 kilos and still counting".
Offer expires Sunday 13th May.
Give Me A Spot Mate!
For those of you who are unsure about gym jargon the term
"can you give me a spot" is used when asking someone to assist you with lifting your weights.
Do you know how to spot your mate correctly?  Do you help too much,
too little, not at the right time or too late?  Are you paying attention to their needs or checking out what else is going on in the club?For this interactive seminar, Glen Barnett will demonstrate safe spotting techniques (your positioning, timing and assistance) for squats,
bench-press, pull downs, chins, shoulder press, pushups, rows and arms.
Spotting isn't just about lifting a weight but ensuring your partners retains
correct technique.
So join Glen Barnett, Personal Training Manager and
Club Owner for an hour of vital information on "spotting your mate".
When:      Tuesday 15th May at 5.30-6:30 pm
Where:     Coffs Coast Health Club-meet with Glen in the reception area
How:         Book now at reception by calling 6658 6222 or
Cost:         FREE to all members and $5 for invited guests
NEWSFLASH in Group Exercise 
BODYATTACK is coming to Coffs Coast Health Club!
Les Mills
BODYATTACK is the sports-inspired 60 minute cardio workout for building strength and stamina. This high-energy interval training class combines athletic aerobic movements with strength and stabilization exercises. 
You'll love it, it's simple, athletic and electric!
What:       BodyAttack Launch
When:      Friday 1st June at 5:30 pm
Where:  Coffs Coast Health Club – Main Studio

How:         Book now at reception by calling 6658 6222 or
Les Mills Quarterly Launches – coming in June!
Body Attack:  Friday 1st June @ 5:30 pm
Body Pump: Saturday 9th June @ 7:30 am
Body Balance: Tuesday 5th June @ 9:30 am
RPM: Tuesday 5th June @ 6:30 pm
Lots of prizes to giveaway. You can book your spot for the launches at reception NOW.
Coffs Coast Health Club Personal Training Offer
Kickstart your Personal Training
3 x 30min Personal Training Sessions for only $99!How to get Kickstarted?
1.      Select your goal.
2.      Select your Personal Trainer from the Personal Trainers board
3.      Book your session through reception.
Don't think about it – organise your Kickstart today!
Talk to reception next visit to Coffs Coast Health Club.
Tags: Coffs Coast Health Club, eNews